Welcome home to the crew of HMS Northumberland standing to attention on its way into Devonport this morning after 4 months deployed on operations in the Baltic Sea and Arctic Circle.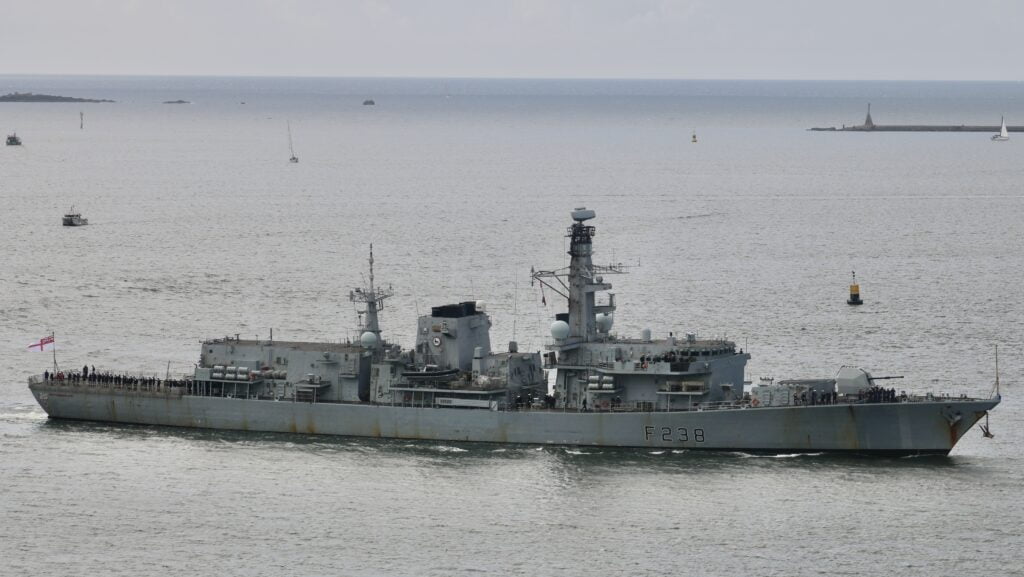 The Plymouth based HMS Northumberland recently led a multi-national task group in the High North operating with partners from the Royal Norwegian and United States Navies.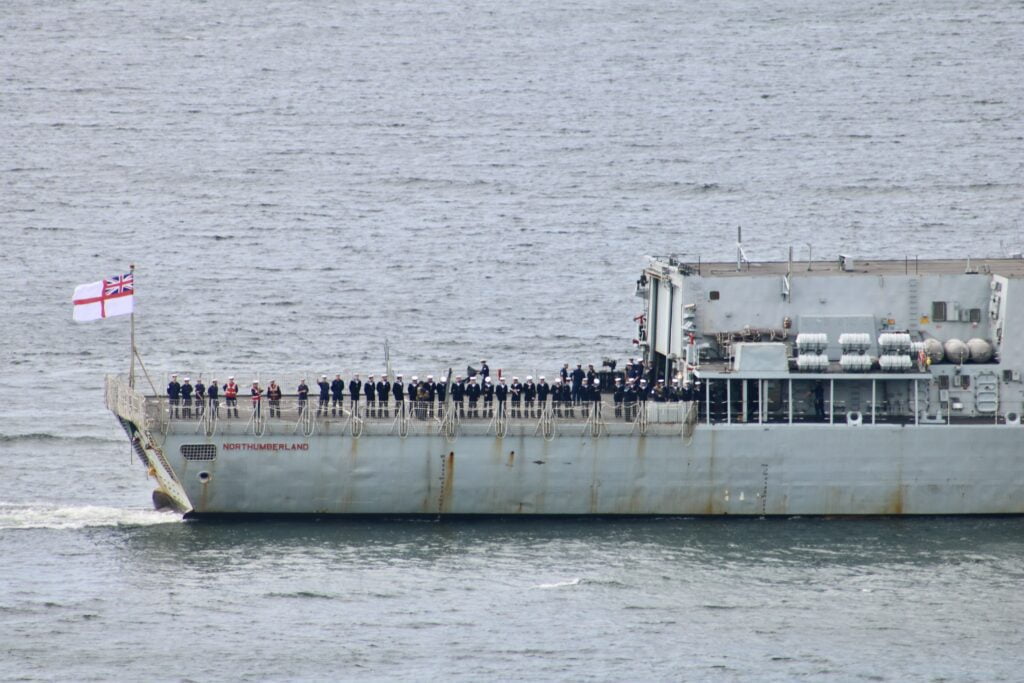 The task group consisted of Royal Fleet Auxiliary tanker RFA Tideforce, Norwegian frigate HNoMS Otto Sverdrup, and United States Navy destroyer USS Thomas Hudner.
The international task force of ships participated in joint exercises involving helicopters, including Northumberland's Merlin Mk2 and USS Thomas Hudner's MH-60 Seahawk.
The three navies accomplished several replenishment operations with RFA Tideforce and conducted a coordinated manoeuvring exercise to further develop allied expertise and air-maritime integration.