A magnificent tall ship the Dutch Oosterschelde was greeted at the Plymouth Breakwater by a mini-armada of small boats – and was escorted into Plymouth's historic Sutton Harbour by a fanfare of hooters and sirens.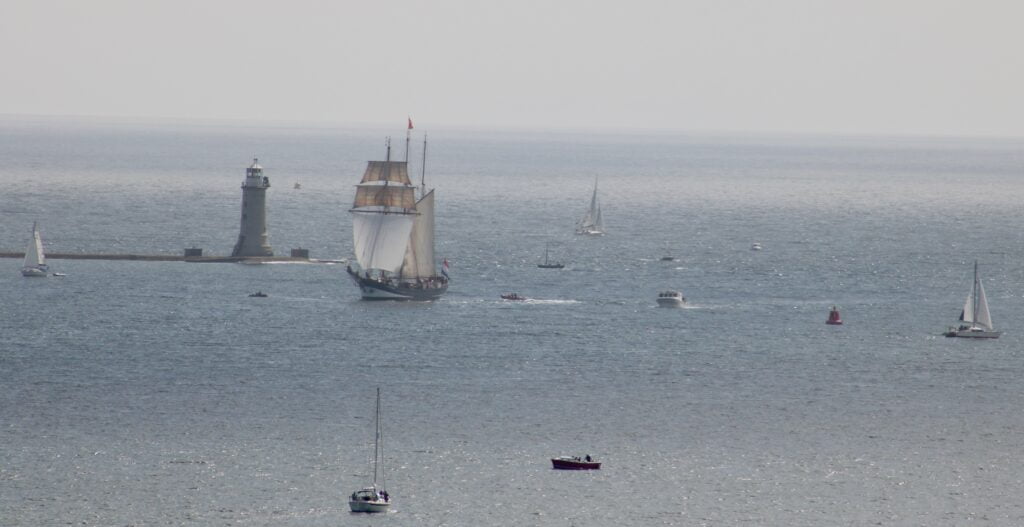 The quay will be buzzing with locals hoping to book tickets to board the vessel before it sets sail again next week – on an exciting 40,000 nautical mile adventure to recreate Darwin's voyage of Scientific Discovery.
HMS Beagle originally planned to spend two years on its trip around the world, but instead, the voyage took nearly five years, from December 1831 to October 1836.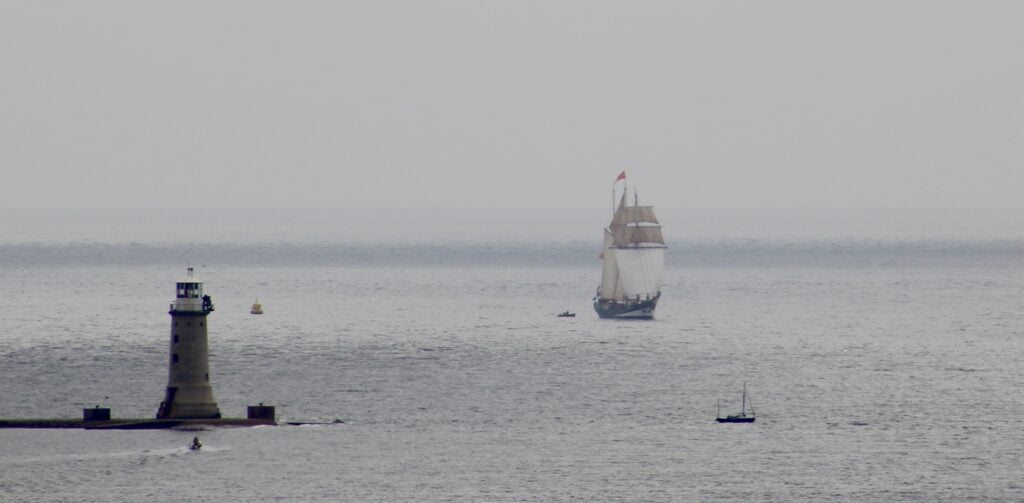 In 1831, Charles Darwin joined HMS Beagle as the ship's naturalist for the trip around the world.
Britain's famous naturalist later called the Beagle voyage 'by far the most important event in my life,' saying it determined his whole career.
The planetary conservation mission DARWIN200 is following in the wake of HMS Beagle with the Oosterschelde on its global voyage.
The Friends of DARWIN200 Project are laying on special send-off parties at Plymouth's National Marine Aquarium on August 13th, 14th, with the public invited to wave goodbye from Sutton Harbour on Tuesday the 15th August.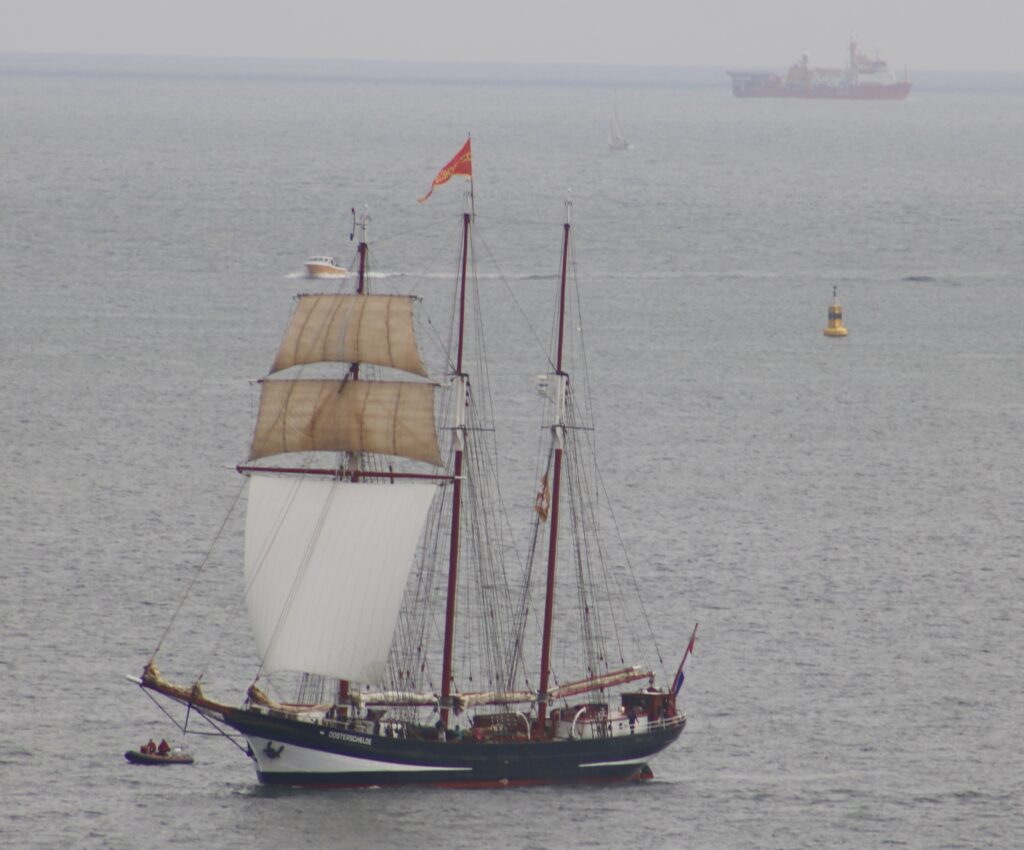 The Oosterschelde is a fully restored three mast tall ship and the largest sailing vessel ever to be restored in Holland.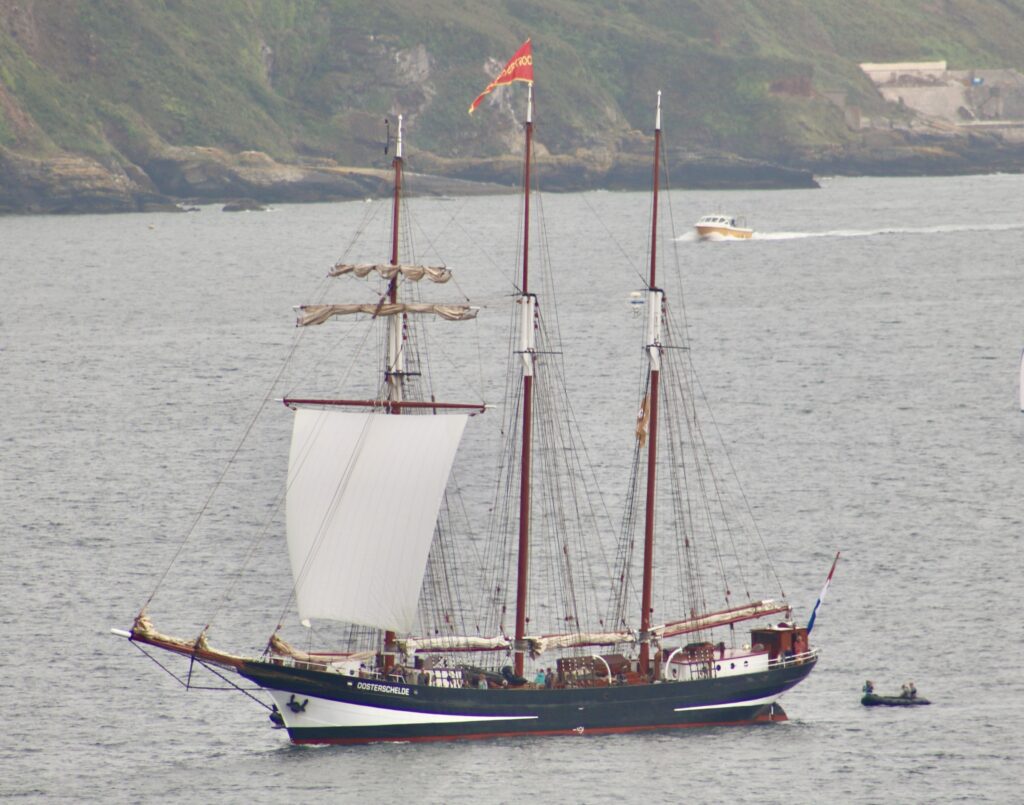 The Dutch sailing ship will stop in the Canary Islands first, Ascension Island, Azores, South America, Falkland Islands, South Africa, Easter Island, Tahiti. Cook Islands, Tonga, Fiji, New Zealand, Australia, and will conclude its mission back in Falmouth.