The Hartland Point is one of four (Ro Ro) vessels that provides strategic and logistical support for the UK's Joint Rapid Reaction Forces- and shipping freight tasks for the Ministry of Defence.
She was built in 2002 at the Harland and Wolff Shipyard in Belfast and a displacement of over 23,000 tons.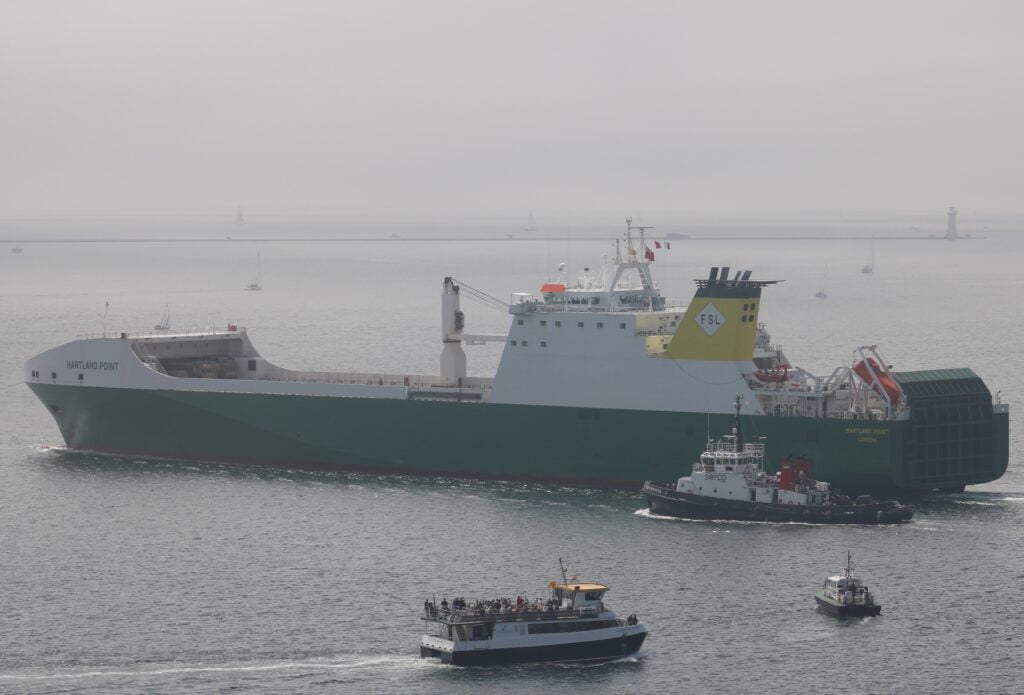 The Point class was a class of of six roll on/roll off sealift ships that was originally procured under a Private Finance Initiative where the vessels are available for use as naval auxiliaries to the UK armed forces – but two were sold off by the government, and now 4 are operated by the MOD.
All four ships are named after British points and headlands including MV Hurst Point, MV Anvil Point, MV Eddystone, and MV Hartland Point.