Over 18 days ago the USS Mesa Verde and USS Bataan set sail from the Naval Station Norfolk with about 4,000 Sailors and Marines on board the ships for an eight month overseas deployment.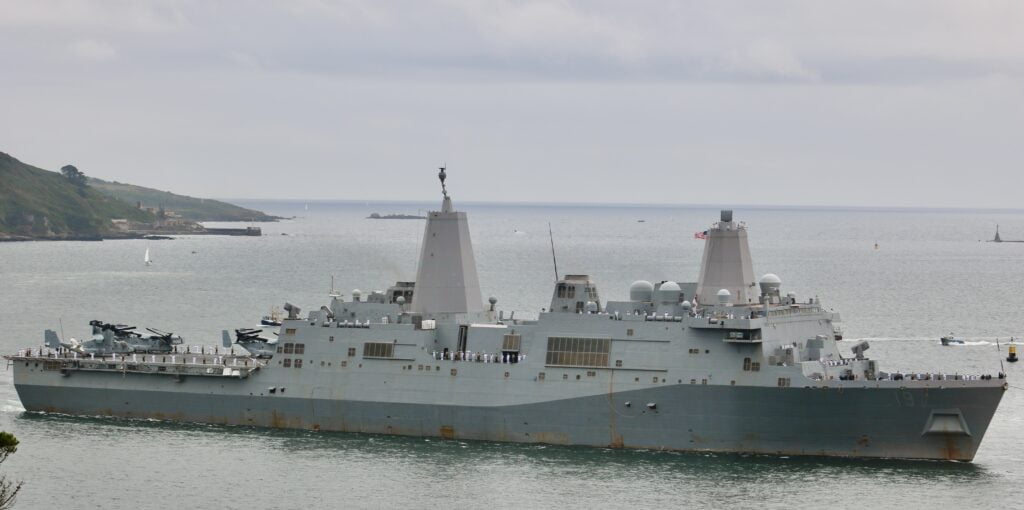 Westward Shipping News live webcam spotted the huge American warship USS Mesa Verde in the sound and on its way into Devonport Dockyard.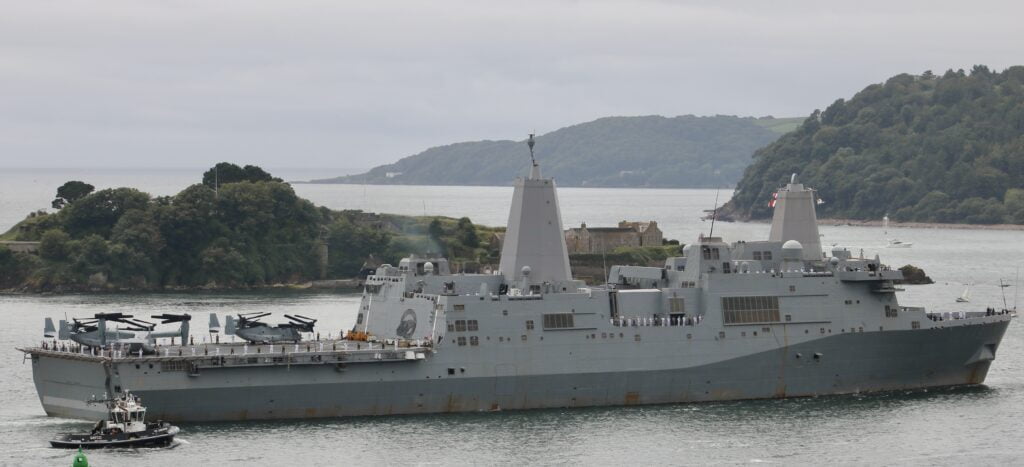 Defence experts says the US strike group is one of the world's best crisis response forces and will on its deployment perform a wide range of military, humanitarian, and diplomatic missions like the visit to Plymouth.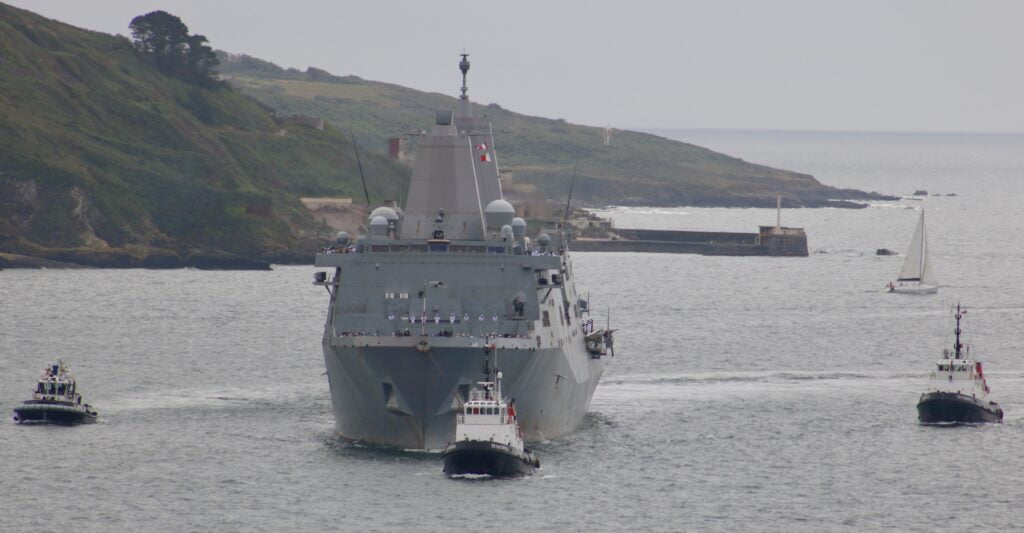 USS Mesa Verde (LPD-19) is the third San Antonia-class amphibious transport dock ships and the first warship to be named after the Mesa Verde National Park in Colorado.

The USS Mesa Verde is moored at (HMNB) Devonport on a scheduled port visit to the city.