A rapturous welcome home to amphibious warship HMS Albion with gunfire and military personnel lining the decks – after its latest mission to the Baltic Sea and British waters.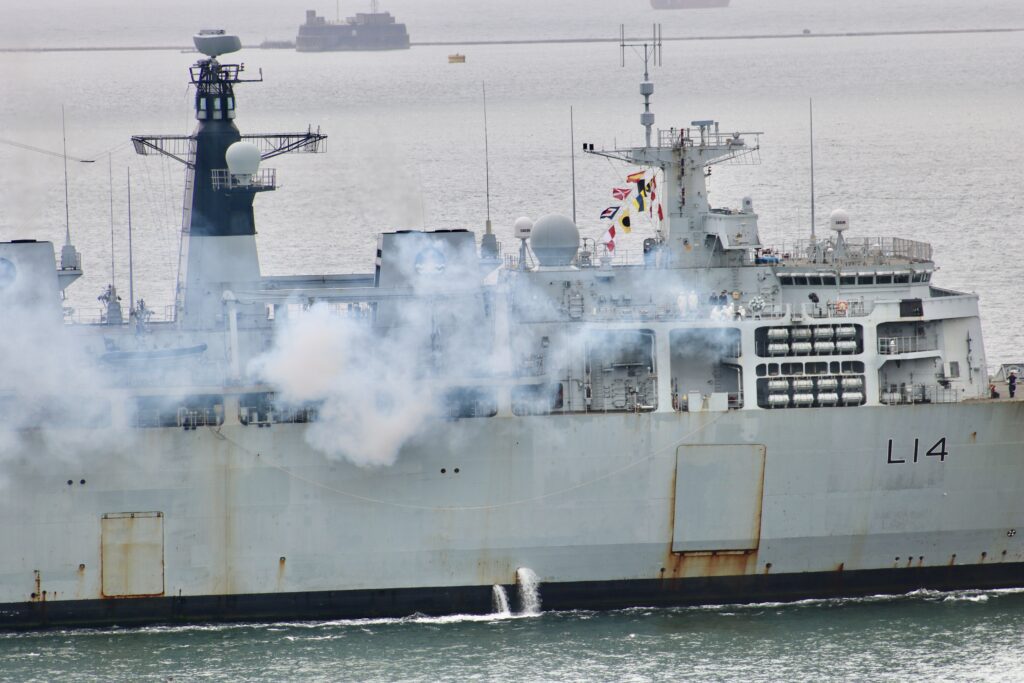 Westward Shipping News 24 hour webcam caught direct images of the gunfire salute on the Hoe as HMS Albion made her way towards Devonport Dockyard – after a three-month deployment to the Baltic Sea.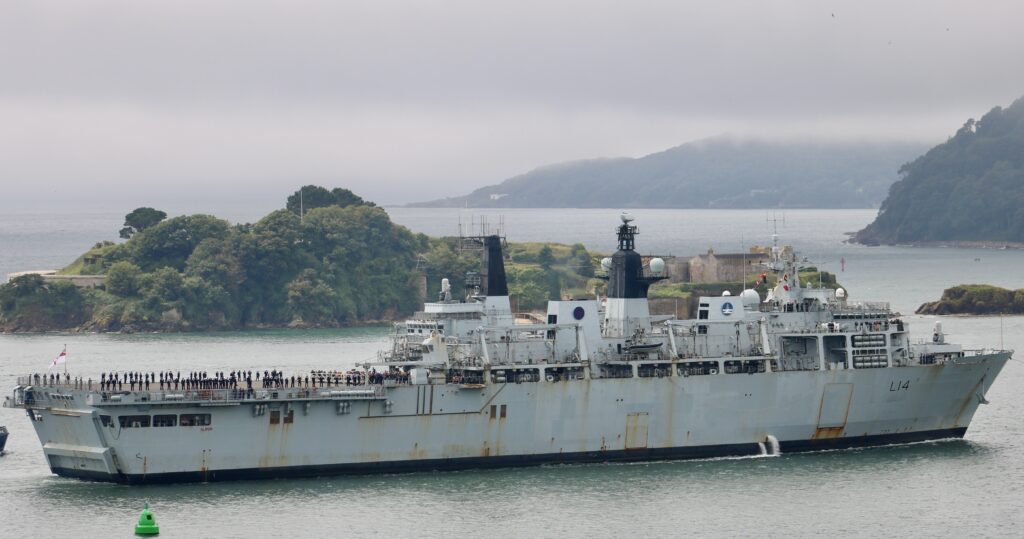 As the Lady Sponsor of HMS Albion the Princess Royal visited the Ship, where she met members of the Ship's crew at Glen Douglas in Scotland, and where the Princess heard first hand about the Ship's operational activities over the last 12 months.

HMS Albion is one of the Royal Navy's two amphibious assault ships, and its mission is to deliver the punch of the Royal Marines ashore by air and sea and described as the Royal Navy's 'Swiss Army knife' – and for good reason. The ship is capable of carrying 400 sailors and Royal Marines with a huge range of skills and experience, from technicians and engineers to medics and chefs.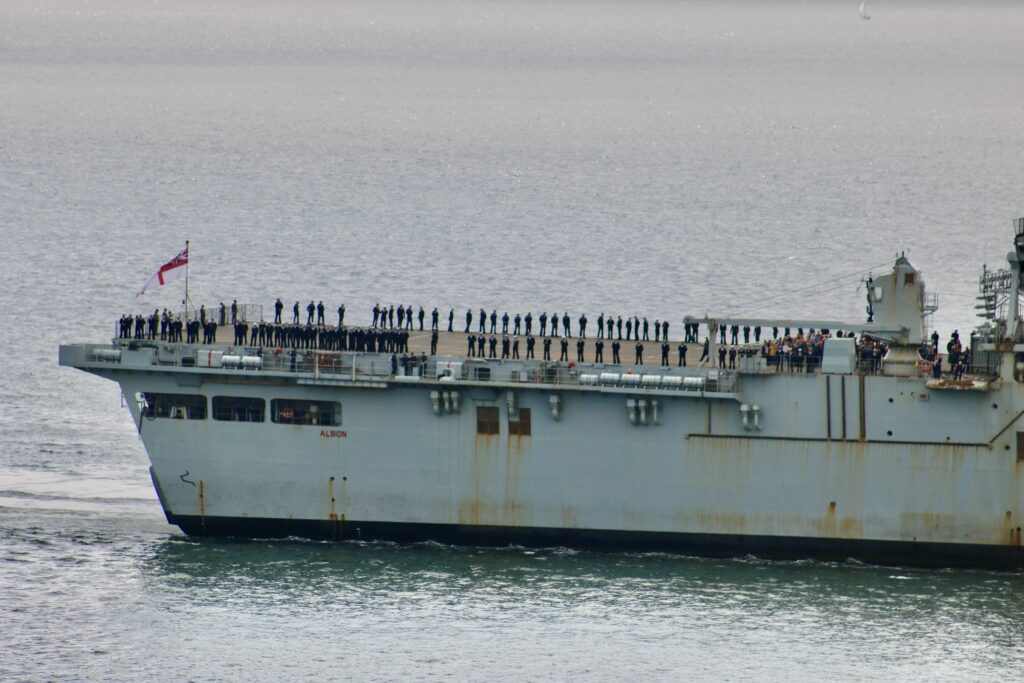 The loading dock of HMS Albion is packed with the trucks, machinery and water craft her crew use to carry out their duties. The ship also carries emergency supplies for use in disaster relief operations, from food supplies to water pumps.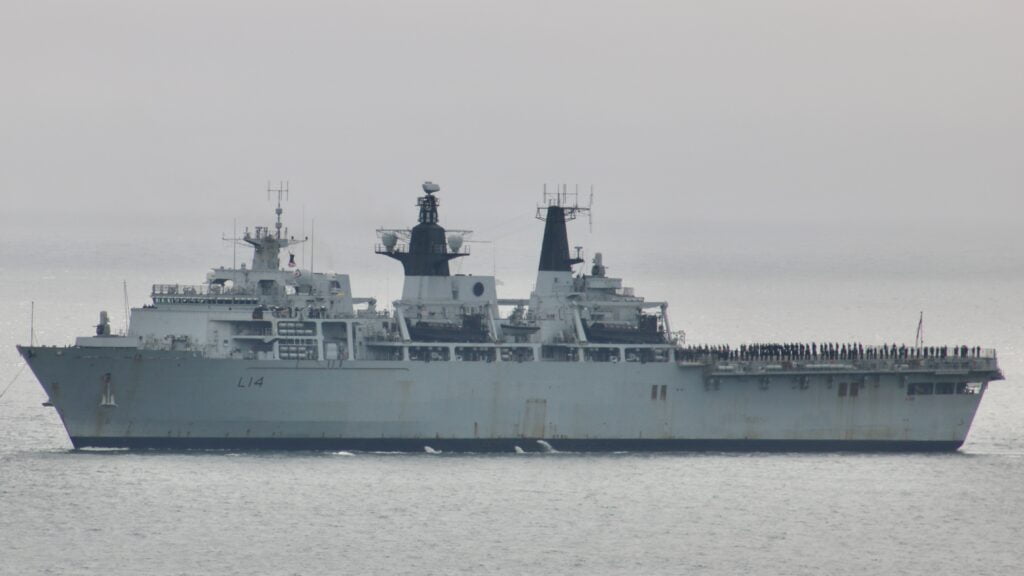 HMS Albion was part of a task group of ships and commandos into the Baltics for an exercise designed to test Sweden's ability to counter an armed attack on the country, and the training was the largest Swedish national exercise of its kind in more than 25 years.