THV PATRICIA, a Buoy-Laying ship that undertakes aid to navigation maintenance, towing, wreck location and marking – dropped its anchor in the Sound this afternoon.
The British built registered ship was spotted in the Sound by our Westward Shipping News 24 hour live webcam that can be viewed on our Homepage.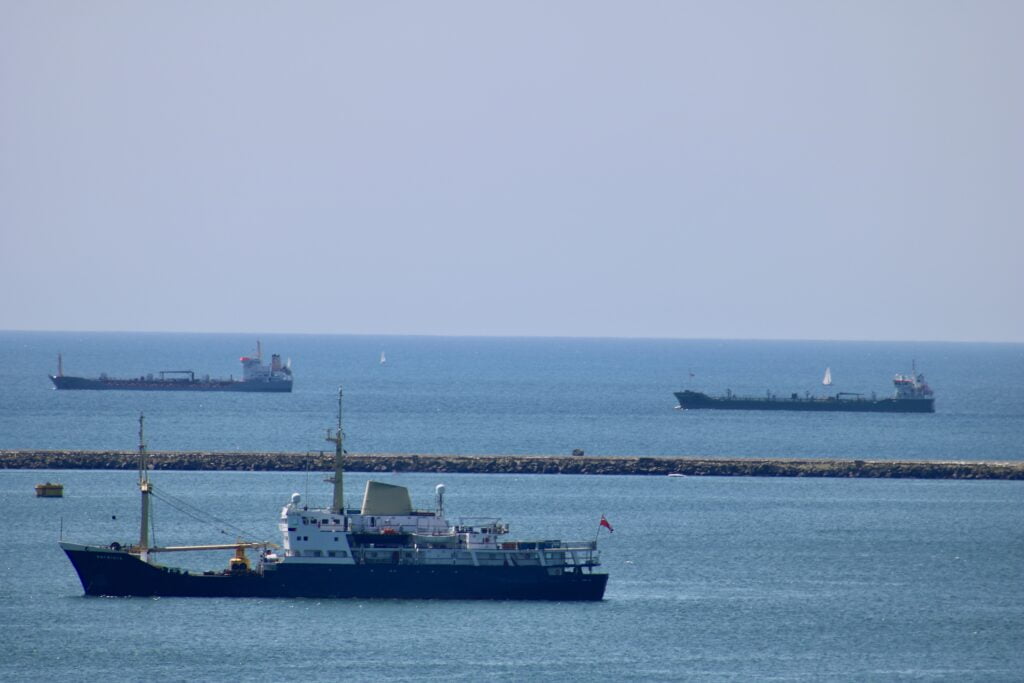 The THV Patricia is the flagship of Trinity House, and one of a fleet of lighthouse tenders that look after and service maritime navigation aids primarily around the English and Welsh coastlines.
Built by Robb Caledon in Leith in 1982, her work includes refuelling offshore lights, maintenance, towing, buoy work, and wreck location and marking.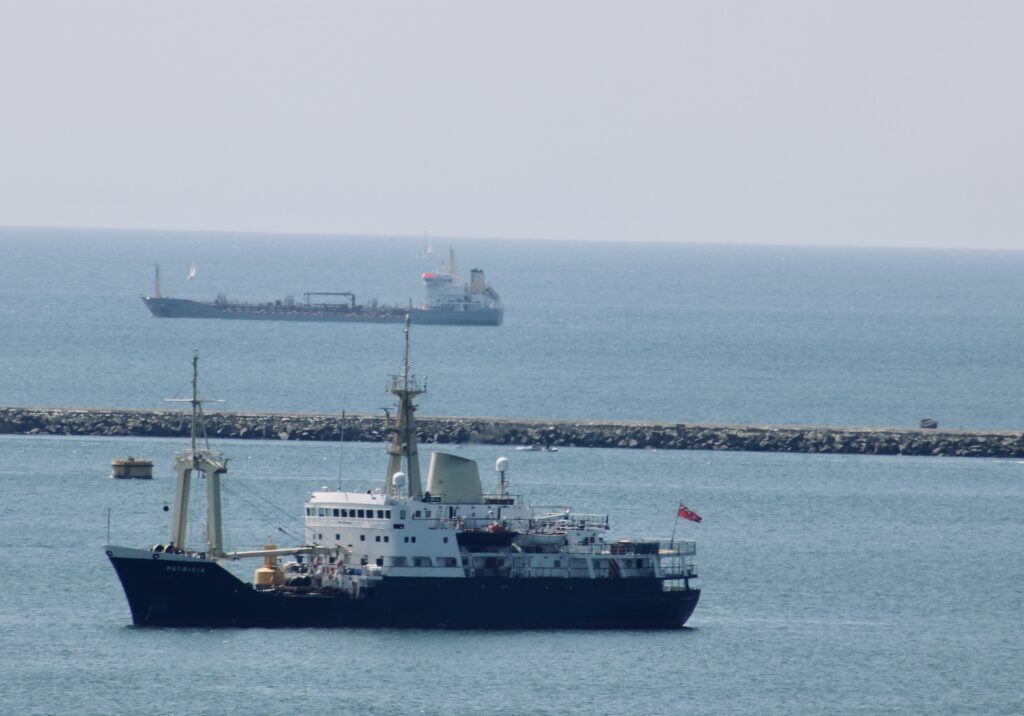 The THV Patricia is fitted with towing winches providing a routine capability for moving lightvessels to and from their stations.  She has a 20-tonne speed crane capable of lifting the largest navigational buoys, and has a helideck aft.
In 1994 the ship led the Royal Yacht Britannia at the D-Day 50th Anniversary Fleet Review. 
THV Patricia works alongside other Trinity House Vessels including the THV Galatea and THV Alert.