Plymouth plays host to the latest cruise liner to visit the city MV Ocean Majesty that has dropped its anchor near the Breakwater today.
The busy Summer season of cruise liner arrivals continues with the MV Ocean Majesty following recent visits by other gigantic ships including the Silver Dawn, Spirit of Discovery, MS Rotterdam, and the Arctic cruise liner the Ocean Nova that berthed at Trinity Pier in Millbay.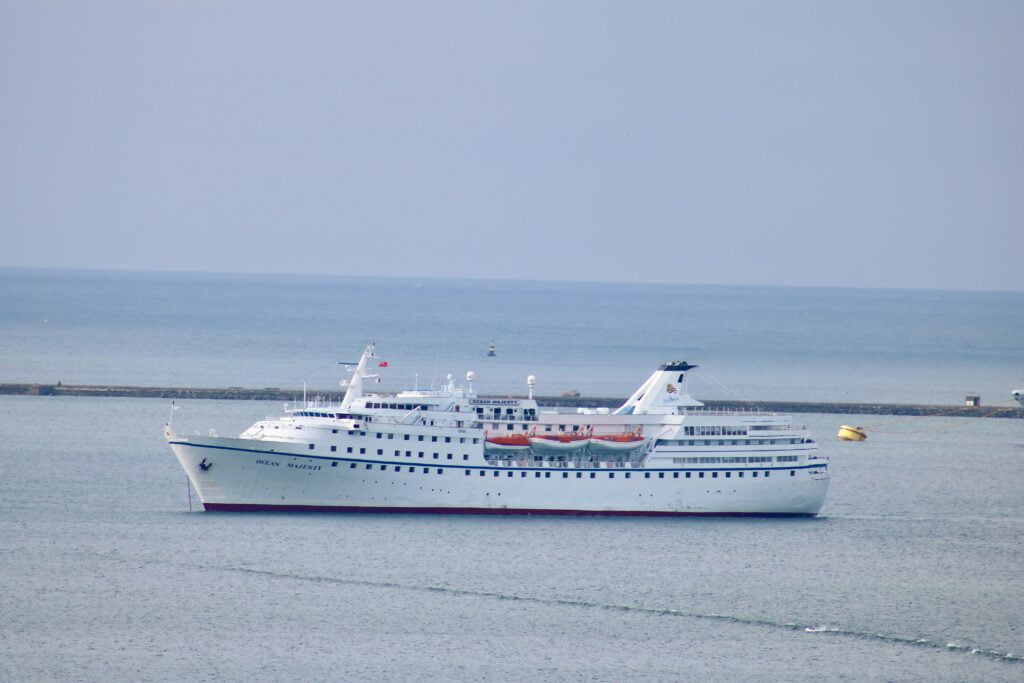 Westward Shipping News 24 hour webcam spotted the luxury cruise liner as she made her way to the Plymouth Breakwater early this morning.
The MV Ocean Majesty was originally built in 1966 as the ferry Juan March, and the ship weighs in at 10,417-tonnes and can carry a total of 620 passengers.
The Volunteer Welcome Ambassadors were on hand to supply Plymouth maps to the ship's passengers and crew at the Barbican Landing Stage.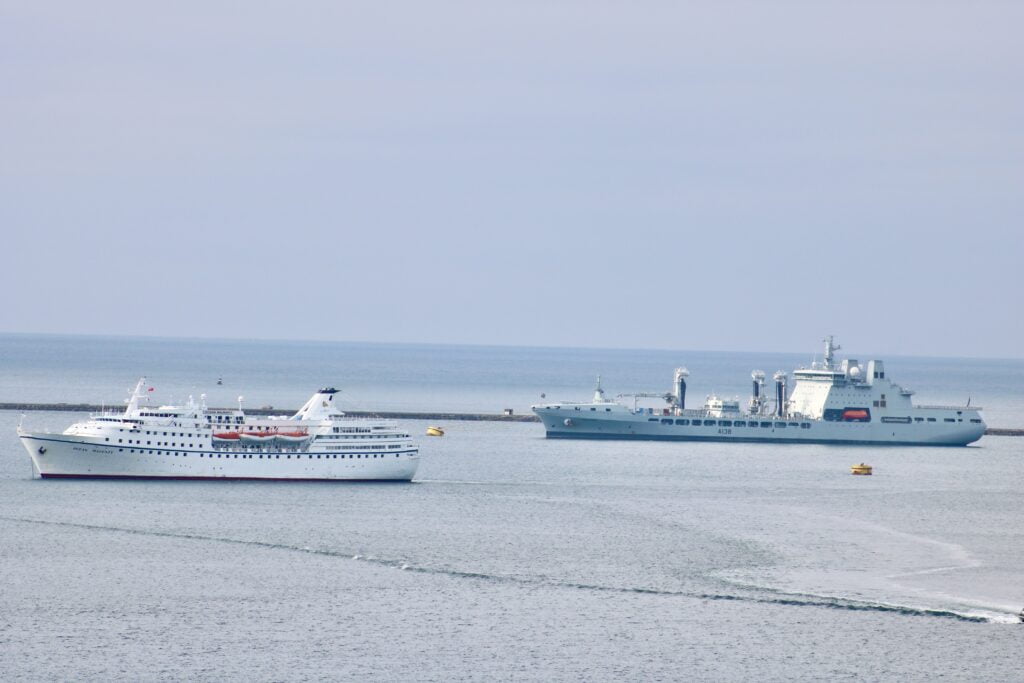 MV Ocean Majesty has 274 cabins, of which 185 are outside (including 16 suites, 8 of which with private veranda. All cabins are equipped with air conditioning, shower, satellite TV, radio, safe. Mini bars are fitted in all suites.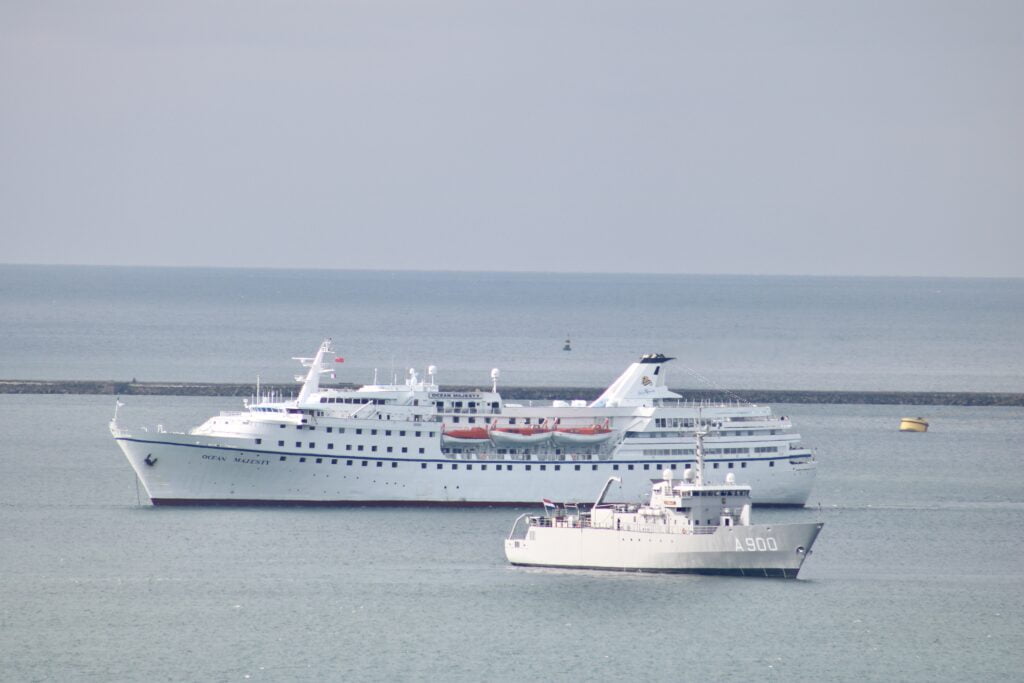 Meanwhile, another international Dutch naval vessel HNLMS Mercuur a submarine support ship of the Royal Netherlands Navy was spotted at anchor next to the stylish MV Ocean Majesty.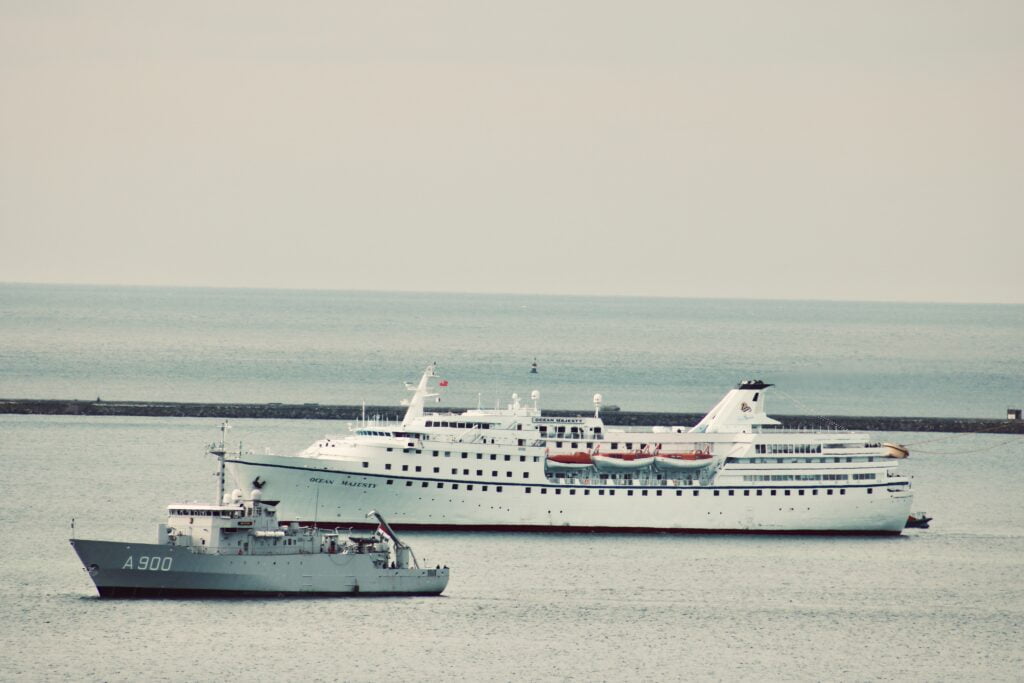 HNLMS Mercuur (A900) is a submarine support ship of the Royal Netherlands Navy and was built and designed specially to support the Dutch submarines. She entered service on 21 August 1987, and is the only surface vessel attached to the Dutch submarine service.