Heavy security and a ghost inlet of no shipping or leisure craft greeted the rare sighting of one of Britain's most powerful warships HMS Victorious on her way into Devonport this afternoon – for a much delayed £300 million refit.
HMS Victorious is a 15,900 ton Vanguard-class nuclear submarine and was last seen in the city over a decade ago after a previous refit, and fitted with a Core H reactor ensuring that the boat will not need to refuel again until the end of its service life.
In just a matter of a few weeks naval enthusiasts have seen two of the four Trident submarines that maintain the UK's nuclear deterrent, with HMS Vanguard recently leaving Devonport Dockyard after a much delayed Long Overhaul Period and Refuel (LOP(R) taking over 89 months, and refit that costed over £500 million.
HMS Vanguard has returned to Faslane for workup before resuming her deterrent patrols later this year. The subsequent three boats are all scheduled to have a second LOP, but fortunately, further investigations discovered their reactors will not require refuelling it has been reported.
The Trident ballistic submarine HMS Victorious is the second of the Vanguard-class and was built in Barrow-in Furness and launched in September 1993. Her refit will be carried out by Devonport Dockyard's skilled workforce.
For all the latest Live 24-hour webcam shipping movements can be viewed on our Homepage.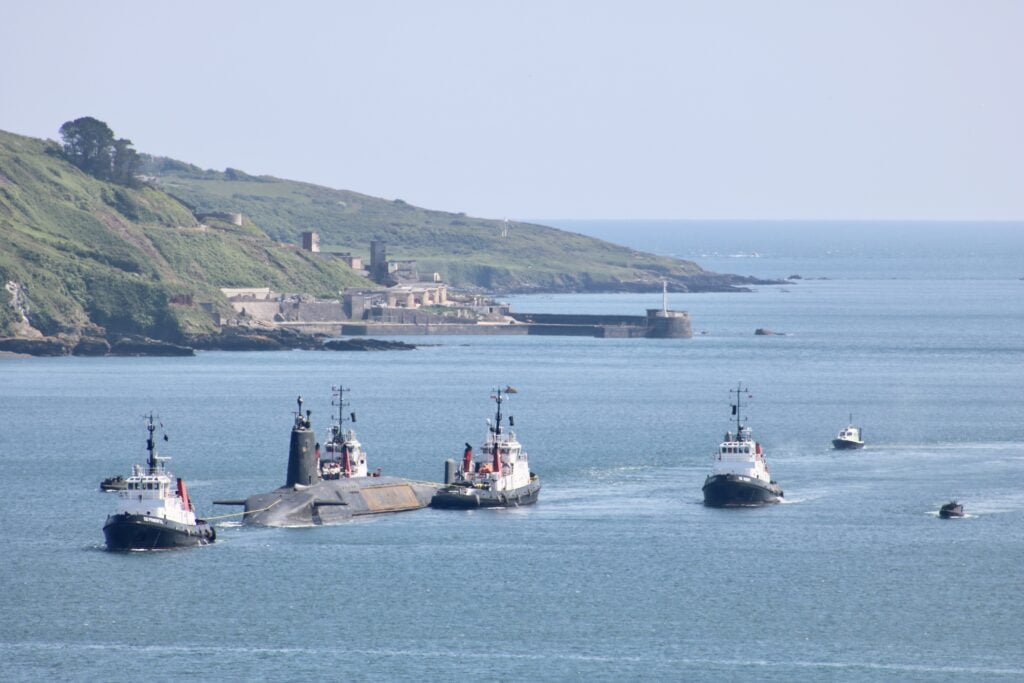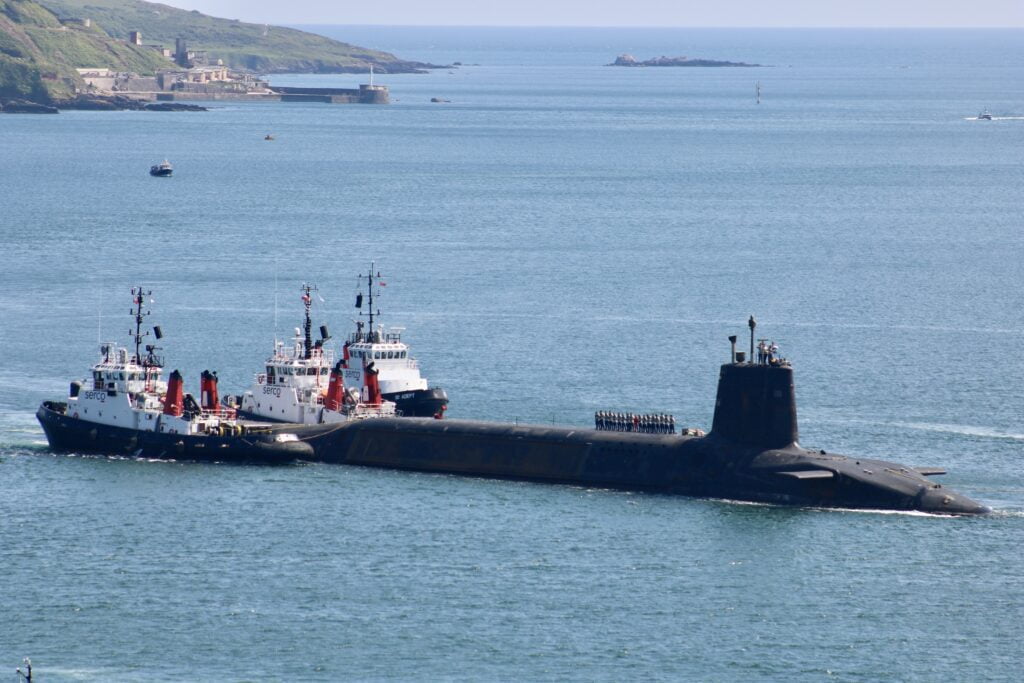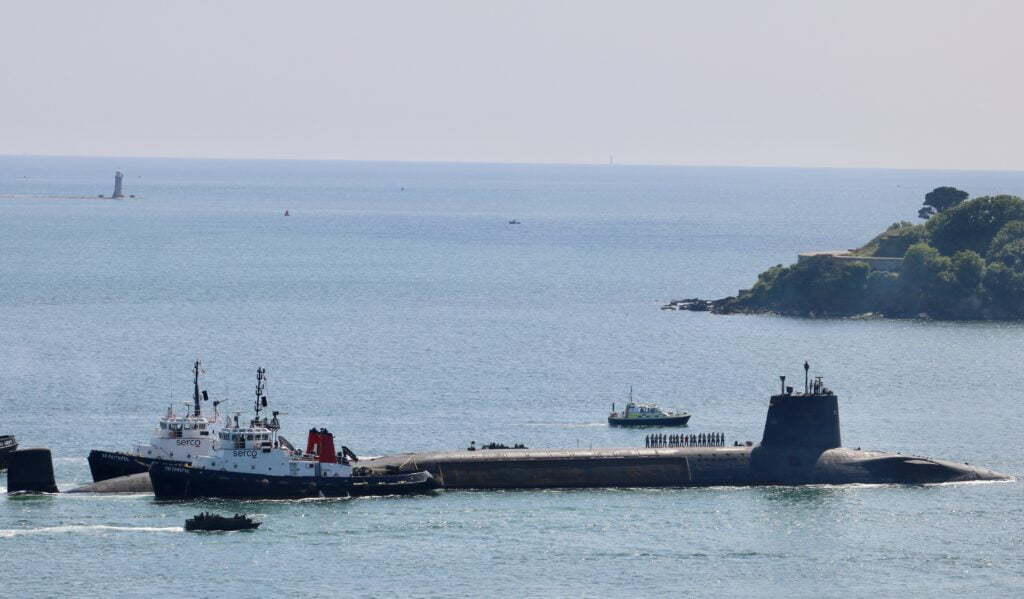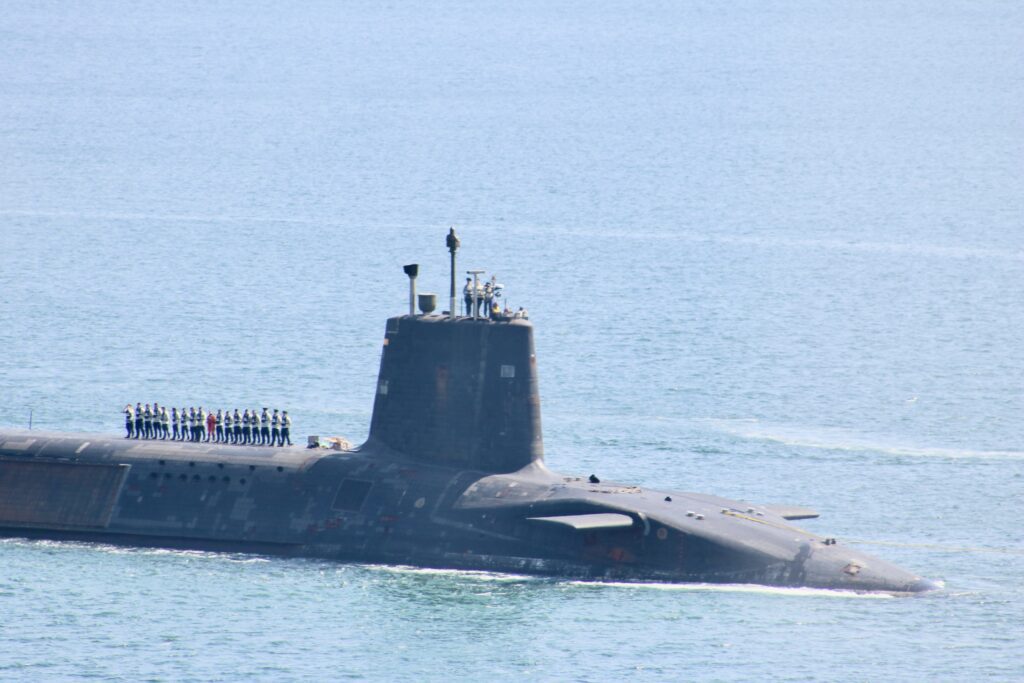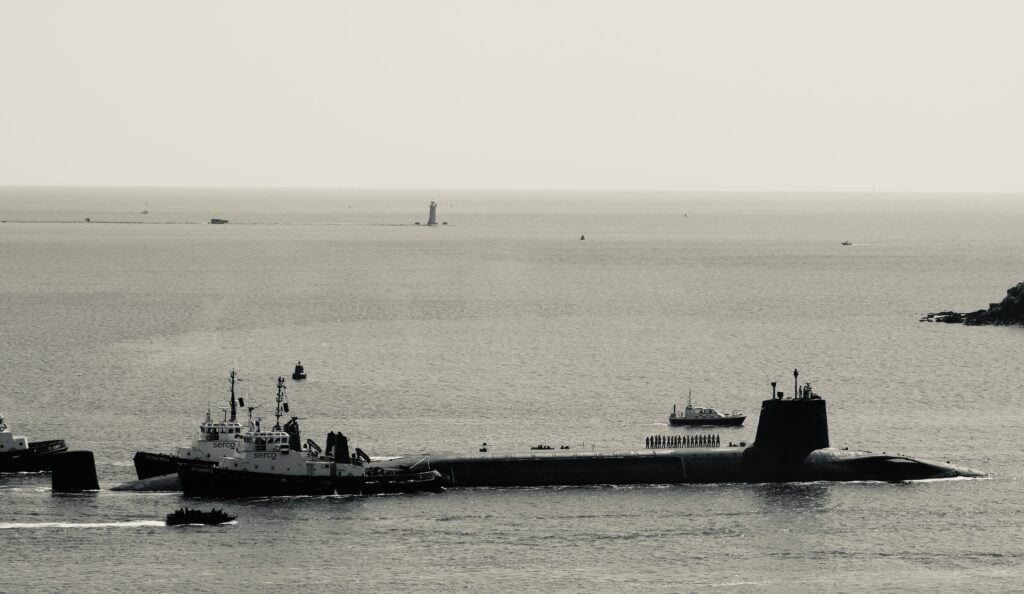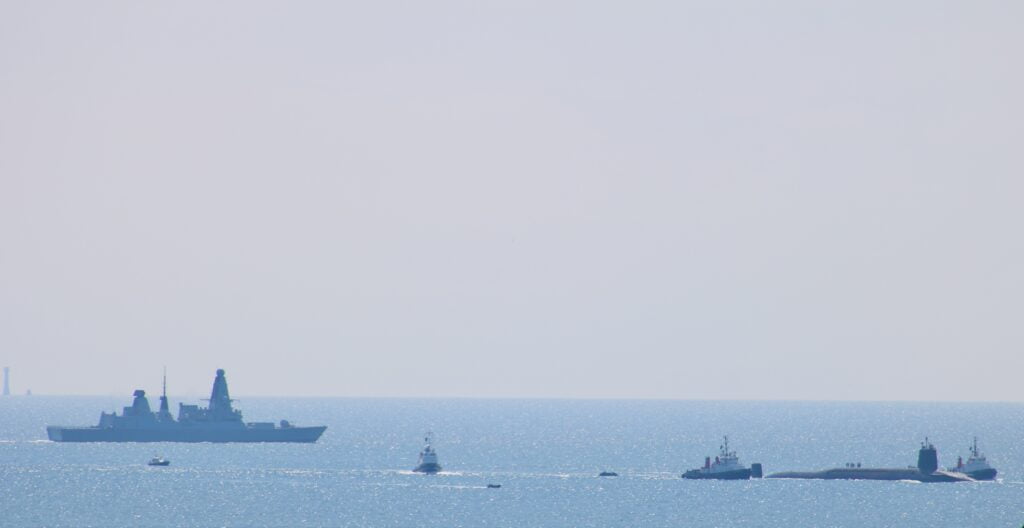 HMS Victorious sailing past RFA Lyme Bay