ON a schedule visit to Plymouth the huge USS Mesa Verde known affectionately as the 'Ghost Gator' was spotted in the Sound this morning on our 24 hour webcam on its way into Devonport.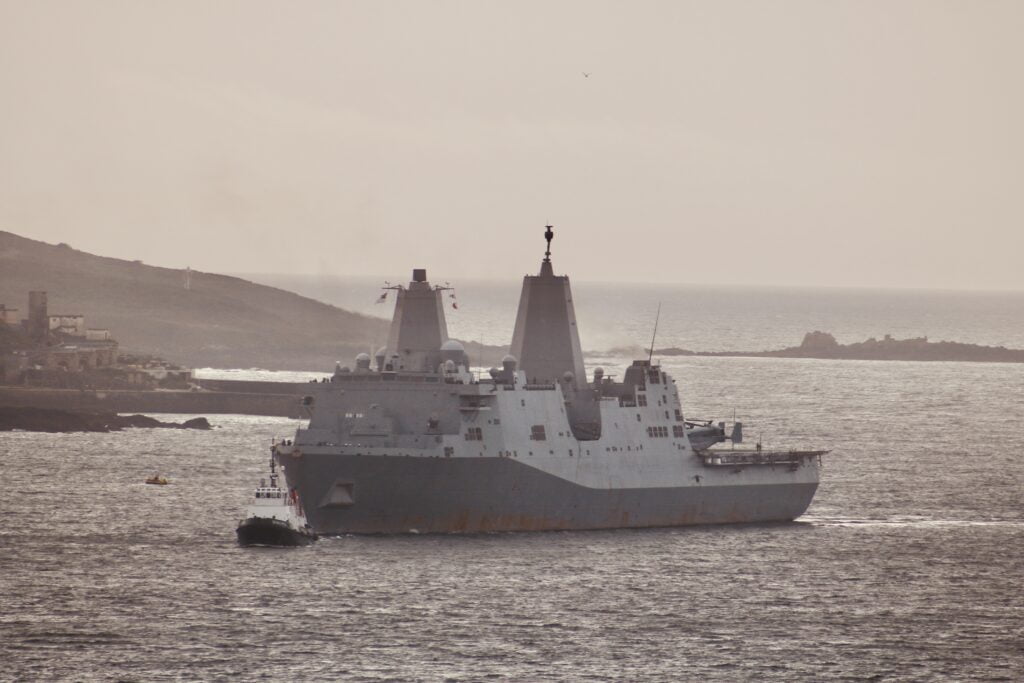 The Wasp-class amphibious assault ship is part of the Bataan Ready Group (BATARG) including USS Carter Hall and USS Bataan.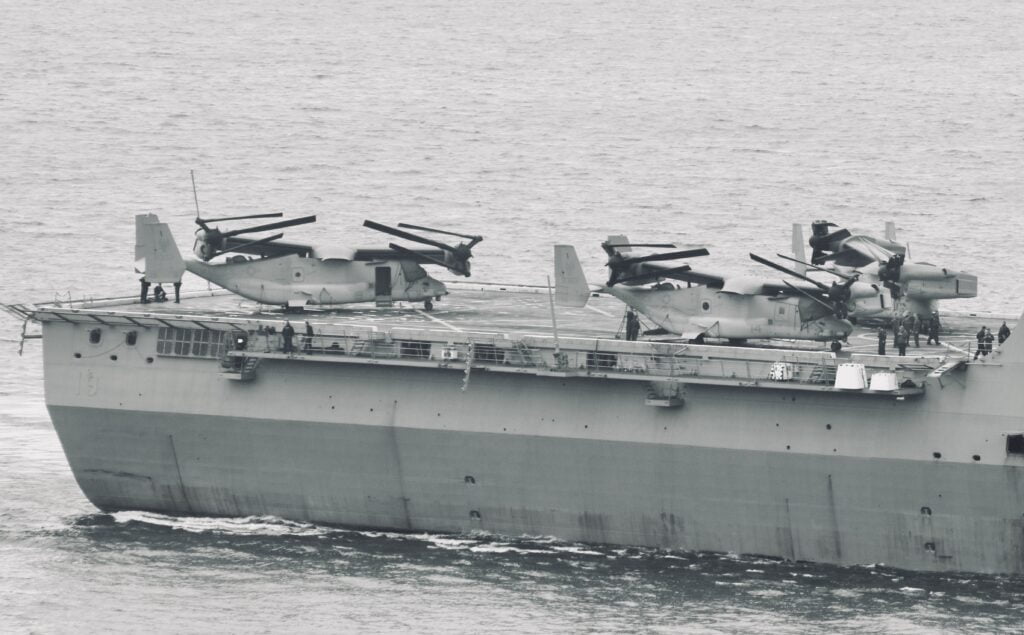 The battle group includes the 26th Marine Expeditionary Unit a flexible force ready to respond to conflicts or emergencies anywhere in the world.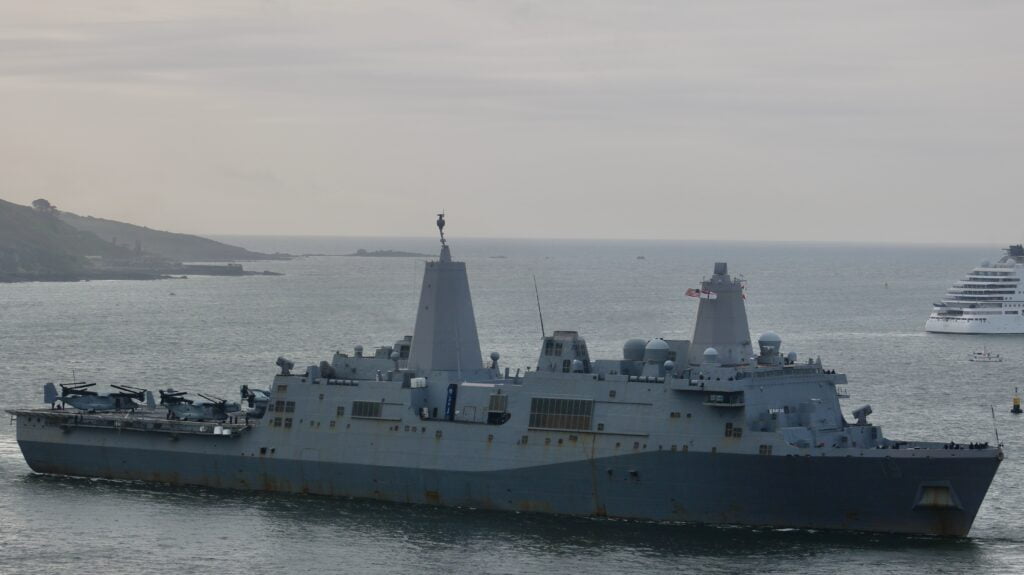 The BATARG is based at the Naval Station Norfolk in Virginia, and the headquarters and home port of the US Navy's Fleet Forces Command.