A Plymouth encore for the 'gorgeous designed' Seabourn Ovation that arrived in Plymouth Sound at 7am this morning – and was spotted on our live Webcam.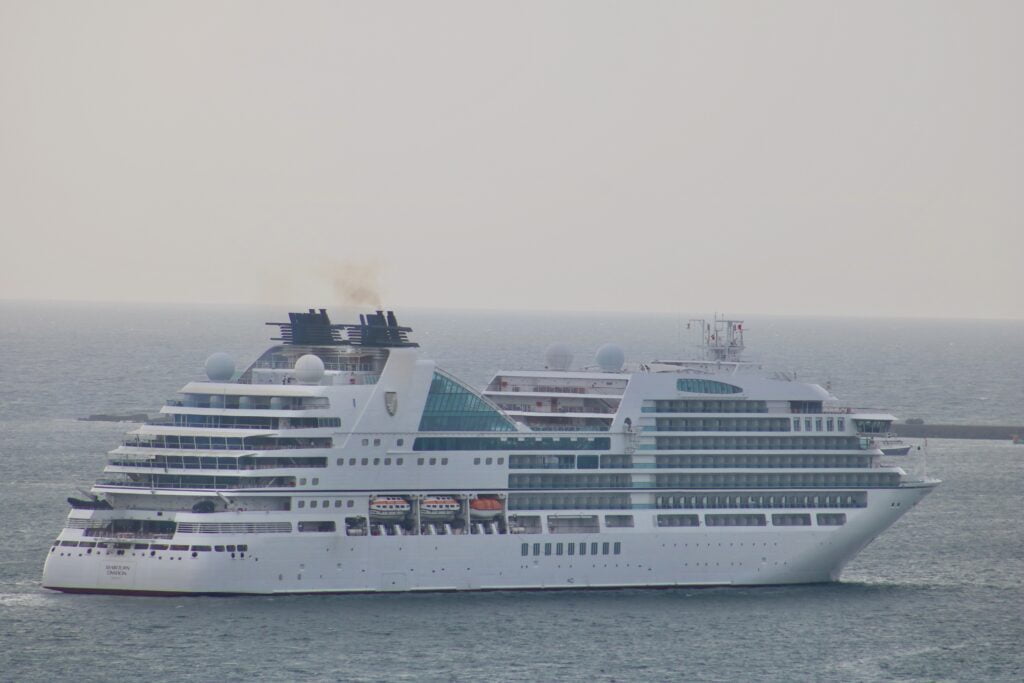 It is a second time visit of the luxury cruise liner, and the third vessel to visit the city within the last four days, including MS Amera, and the Scenic Eclipse2.
The Seabourn Ovation is now at anchor until early this evening in the Sound, and you can see her live on our 24 hour webcam.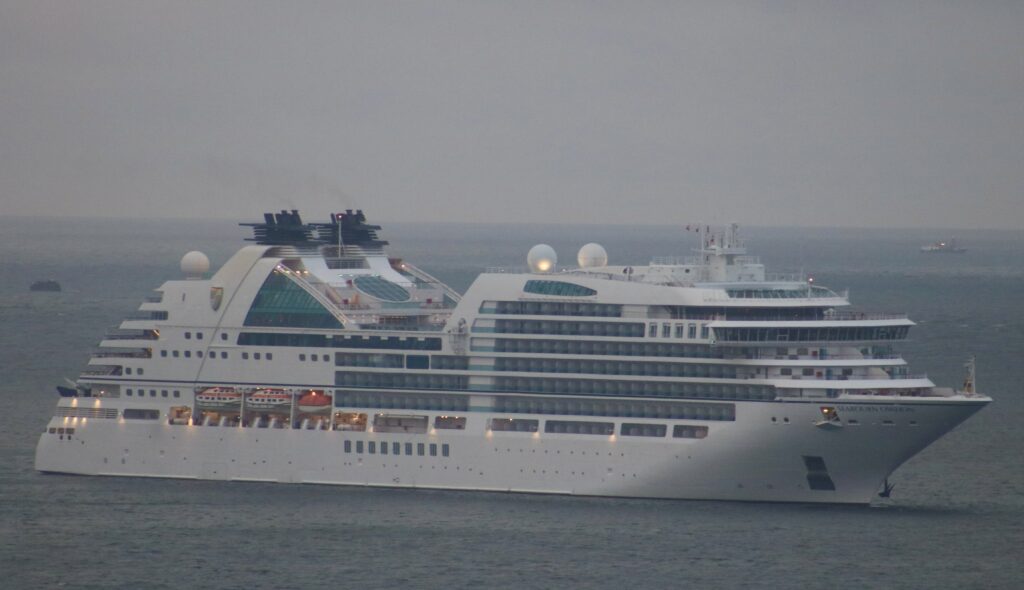 Once again representatives from the city's tourist, port, shore handlers, and volunteer cruise ambassadors were at the Barbican Landing Stage to greet the passengers.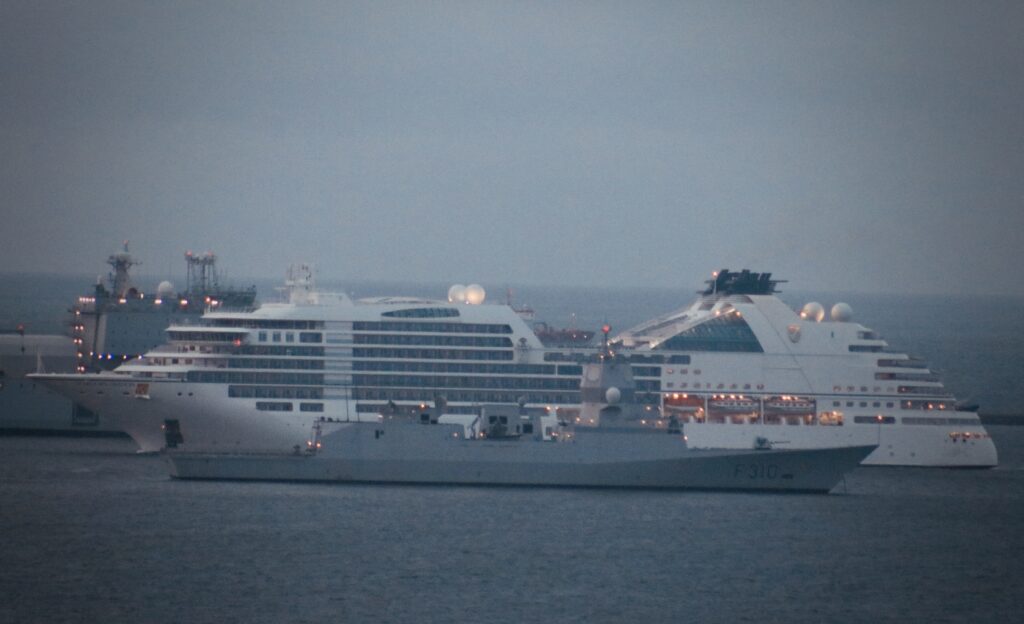 The Seabourn Ovation boasts a beautiful interior design created by renowned designer Adam D. Tihany, together with ArtLink, a provisioning services company that caters for the hospitality industry, and curated the art collection onboard.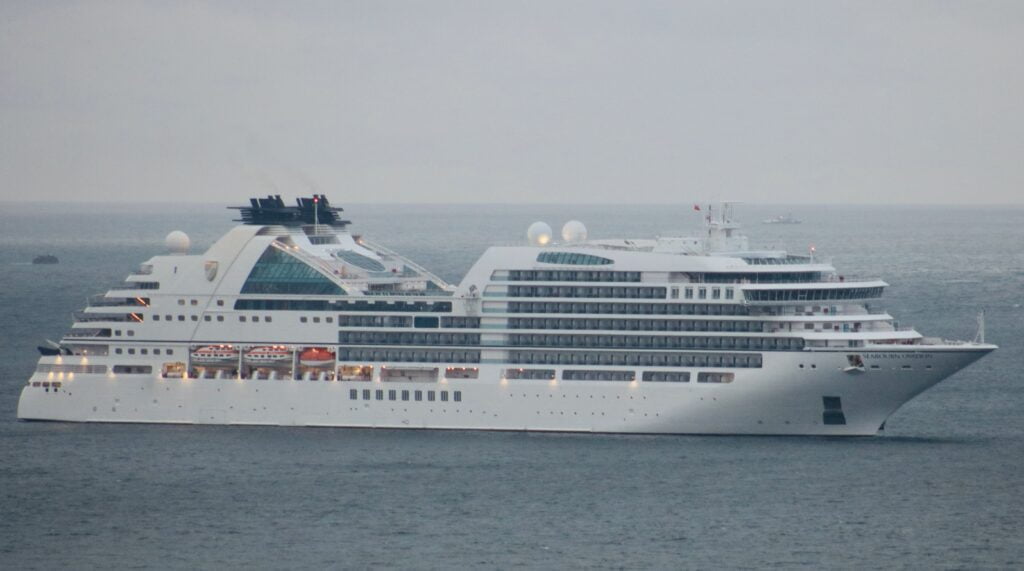 Many passengers online reviews say the Seabourn Ovation 'is like an elegant private yacht'.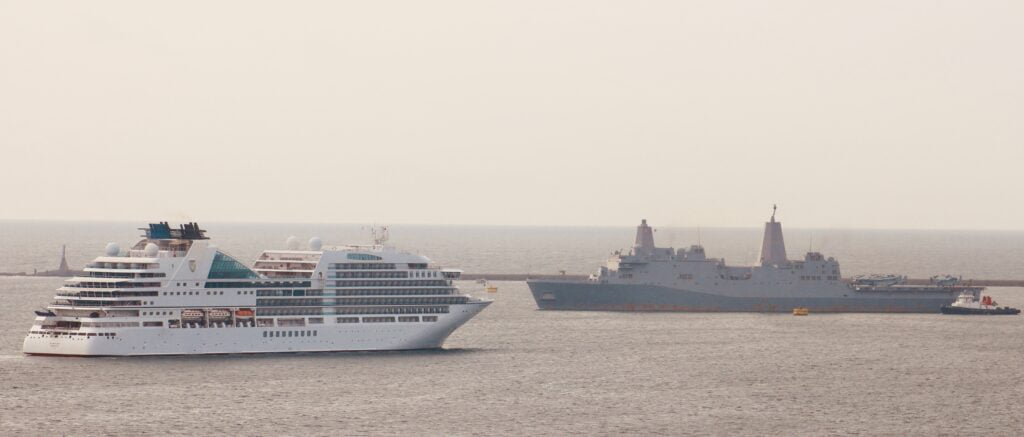 The vessel is capable of carrying 638 passengers and 330 crew, and the ship is owned by Carnival Corporation and Plc, via the Seabourn Cruise Line Limited, and was built in the Italian Port of Genoa and launched in 2018.