OUT of the mist and rain the Scenic Eclipse Two luxury yacht was escorted by the Plymouth Pilot Boat early this morning – and anchored in the Sound.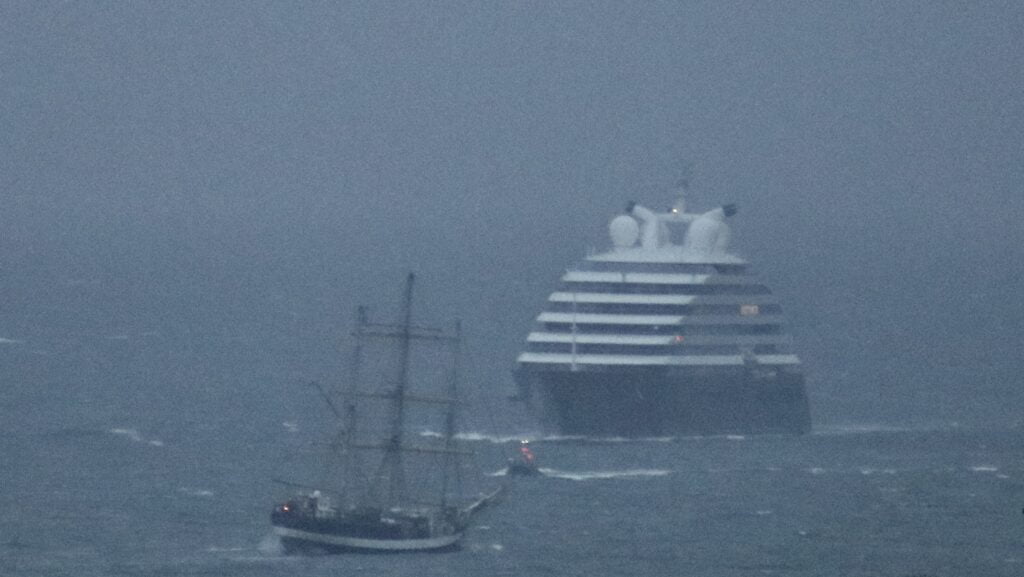 The ship is one of the most technologically polar advanced cruise ships in the world and on a brief visit to Plymouth today.
Launched in 2019 with state-of-the-art technical equipment, this beautiful designed and innovative ship oozes luxury, and was built to cruise the Antartica's frozen oceans.
The vessel can carry 228 passengers and 176 crew, and joined the Scenic Ocean Cruises Fleet in April 2023, and the second discovery ship and sister to Scenic Eclipse.
Built at cost of £164 million in Rijeka in Croatia, with an ice-strengthened hull and mega-yacht that boasts two helipads, an infinity pool, and panoramic windows throughout the ship.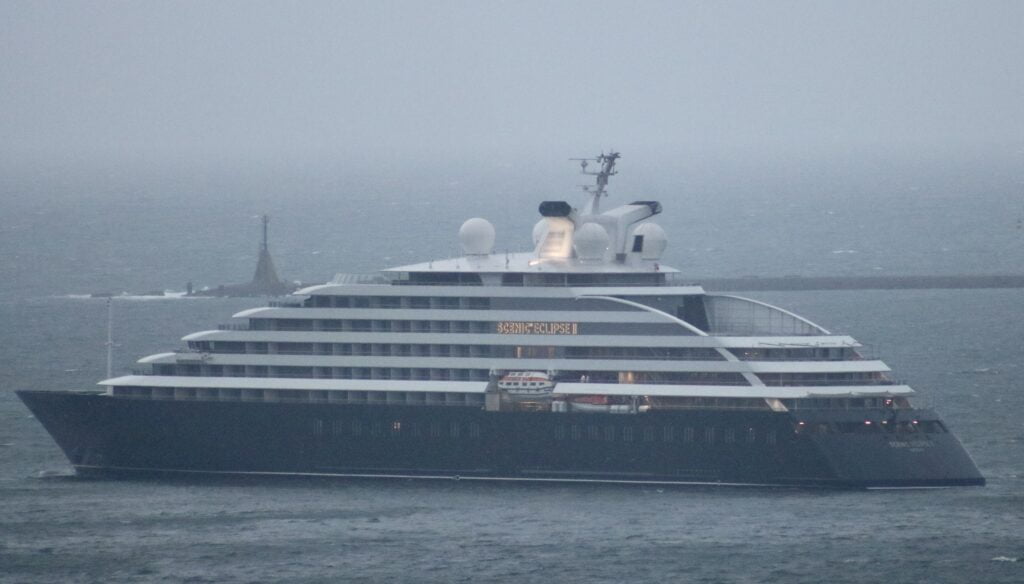 Plymouth tourist chiefs, port bosses, ship handlers, and volunteer cruise ambassadors are once again ready to greet the passenger tourists to the city.
The Polar Ship is the second cruise ship visitor this weekend following the MS Amera's successful visit yesterday to the city.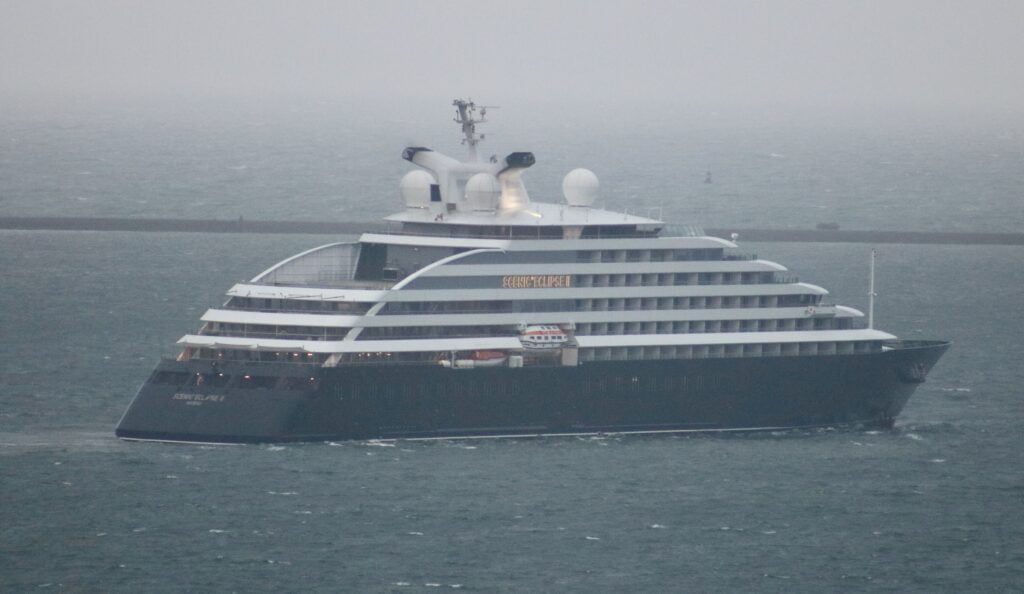 On Tuesday 26th September, the huge Seabourn Ovation cruise liner will be visiting with a potential 638 passengers on board, and once again, scheduled to anchor in the Sound.