The El Galeón, a full-size replica of a 17th century Spanish galleon made it's dramatic entrance across the Sound this afternoon – on its way into the Barbican Landing Stage where it will be moored for 5 days.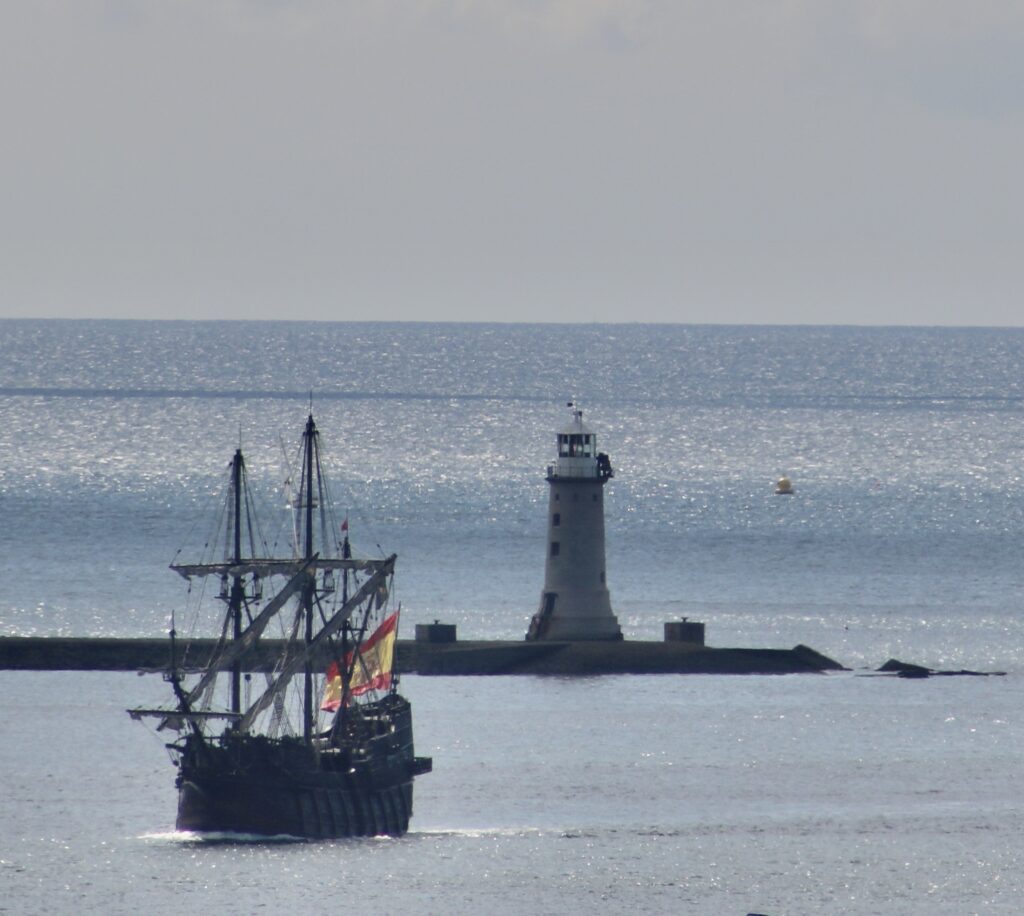 The beautiful sailing ship was first spotted on our 24 hour webcam with a spike in online viewers watching the galleon has it majestically made its way across Plymouth Hoe.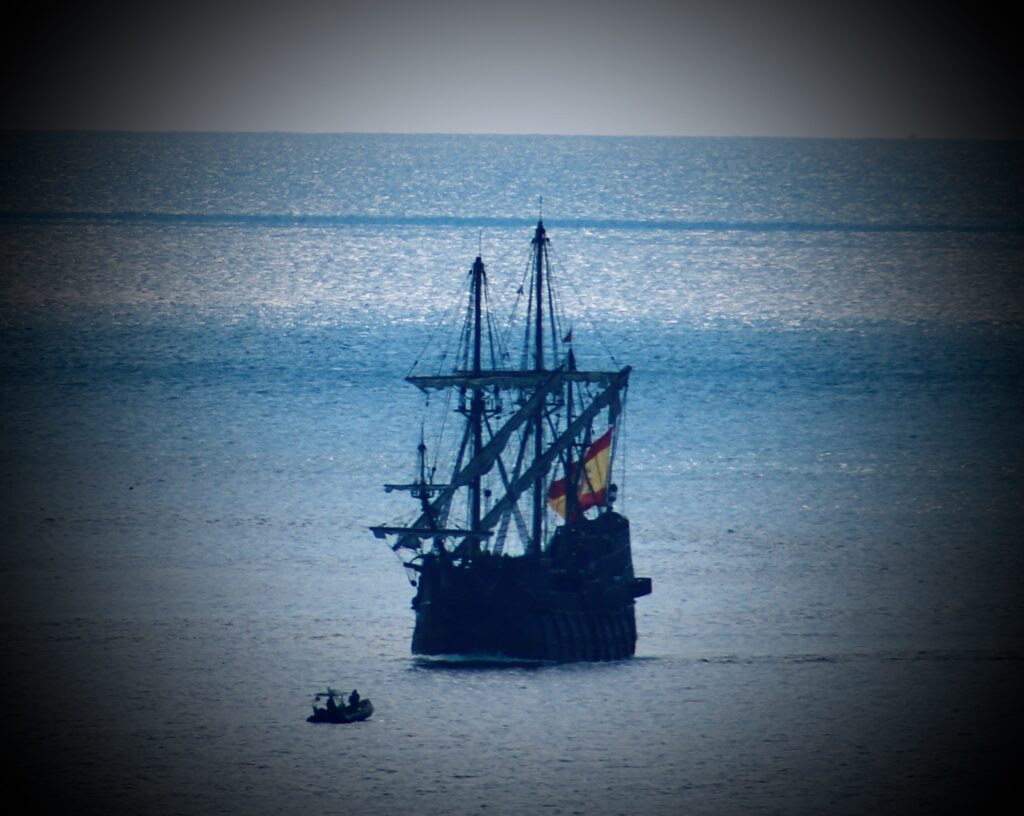 The Cattewater Harbour Commissioners secured the visit of the ship and one of the very few UK ports that the El Galeón will be visiting as part of a schedule European tour.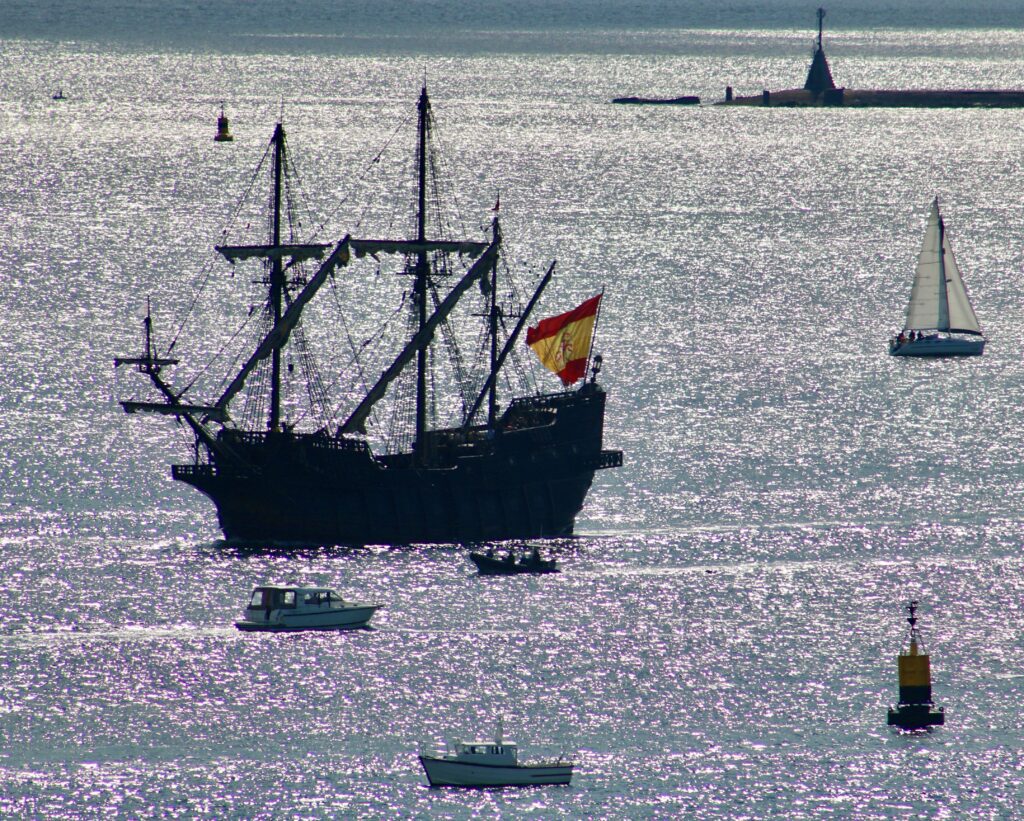 The 500 ton galleon, with a length overall reaching 160 feet and a beam of 32 feet with four masts, holds 6 sails, which measure almost 11,000 square feet, and average speed is 7 knots.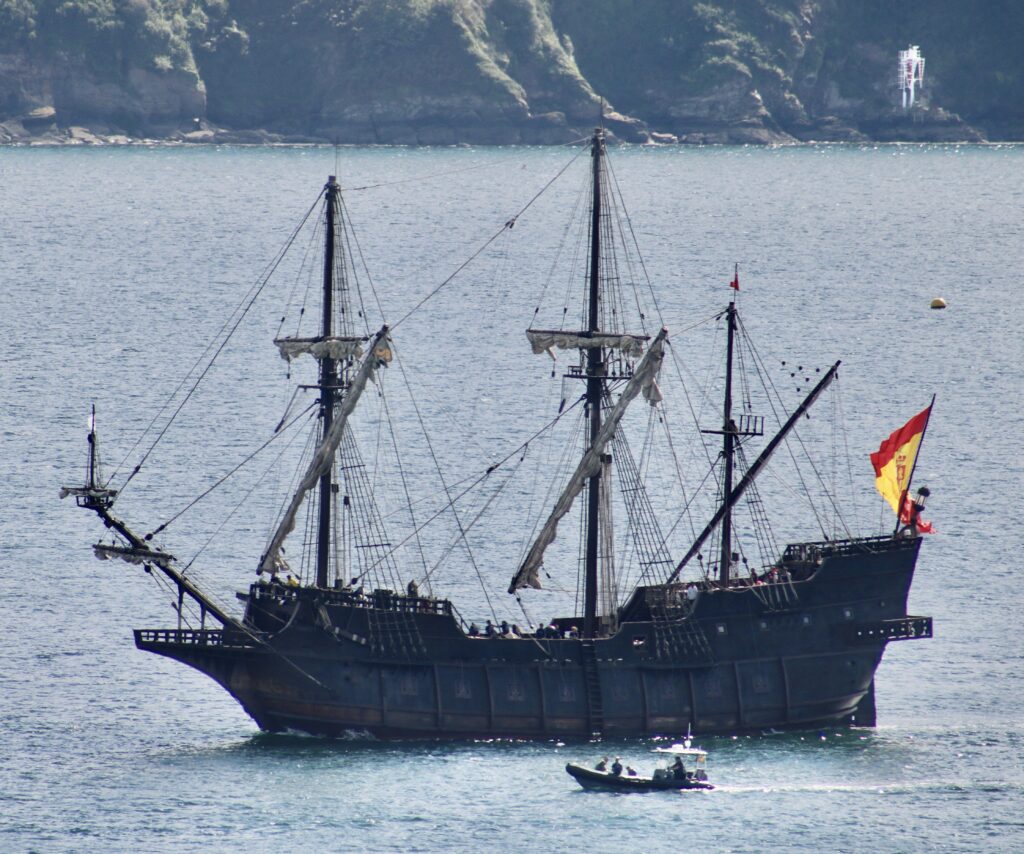 The ship was launched in 2009, and holds a crew between 15 to 35 people.
El Galeón Andalucía was due to visit Plymouth in August, but it was postponed because of bad weather.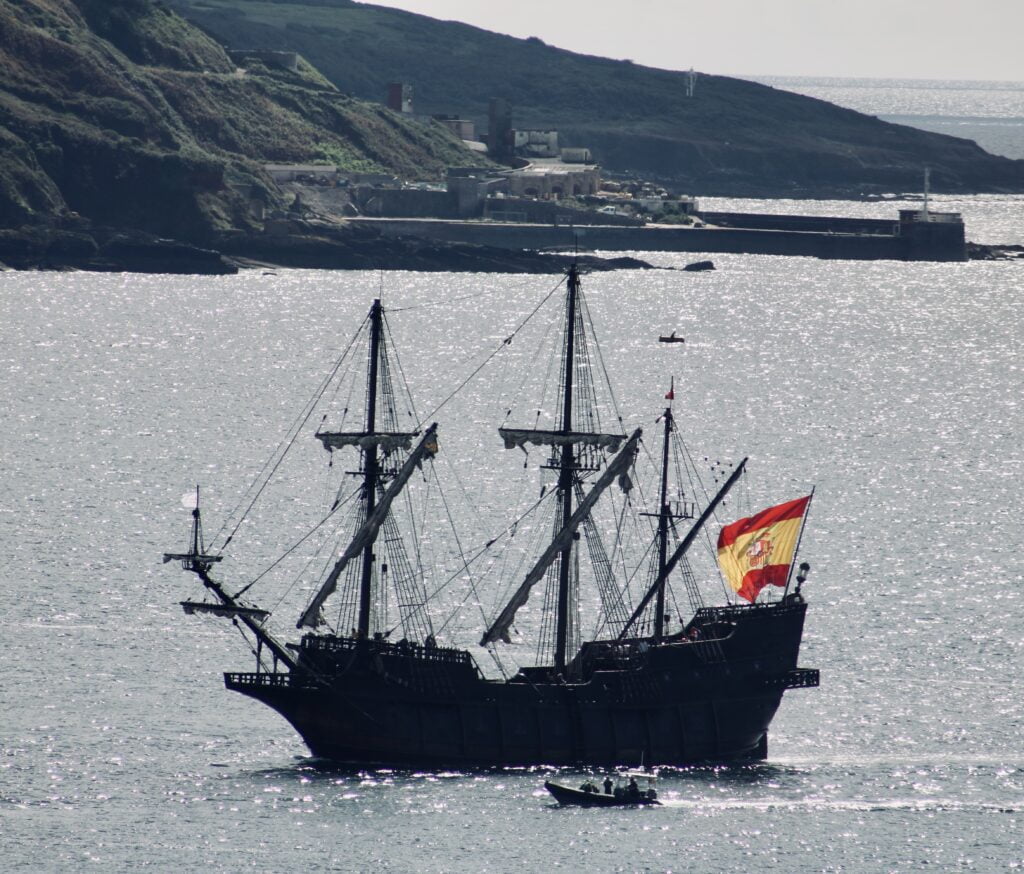 People looking for tickets to visit the vessel are available online for El Galeón directly though the ship's booking website or bought on the day at the entrance to the Barbican Landing Stage.