Plymouth paid its respects to HMS Enterprise this afternoon where tugboats sprayed water to welcome her home one last time – before she is decommissioned in Portsmouth at the end of the month.
The crew of the multi-role survey vessel played host to family members and guests for a final day at sea, and her last journey into Devonport was greeted with a fanfare of 'horns and noise' that could be heard across the Sound.
HMS Enterprise was built and launched in Appledore Shipyard in 2003, and at the start of the millennium was the most modern survey ship in the fleet with her sister ship HMS Echo.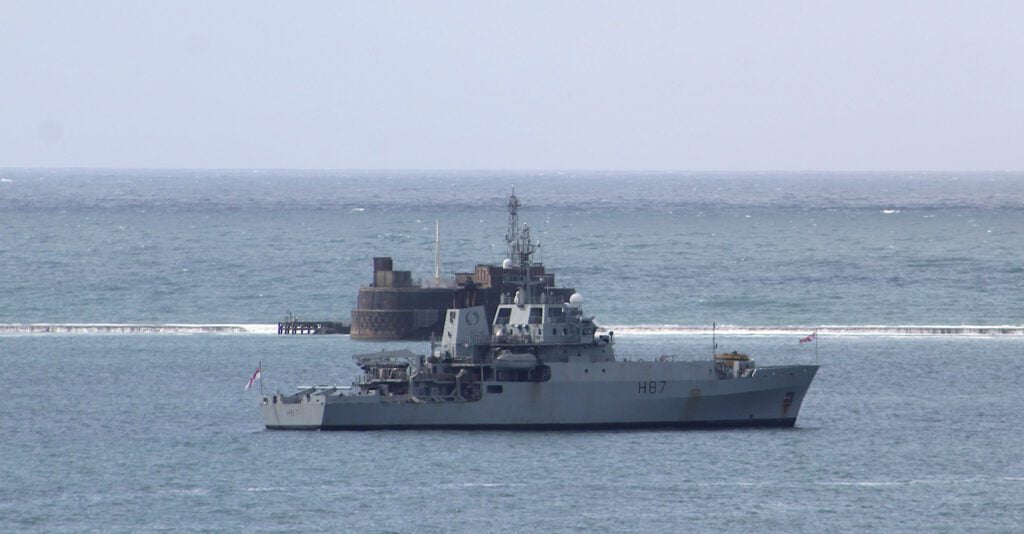 Over 3,000 people viewed the moment she was greeted by the Plymouth tugboats near Drake's Island on our Live 24 hour Webcam this afternoon.