The crew of HMS Enterprise have been given a memorable Plymouth and Devon send-off over the last week – before the survey vessel is officially decommissioned in Portsmouth at the end of the month.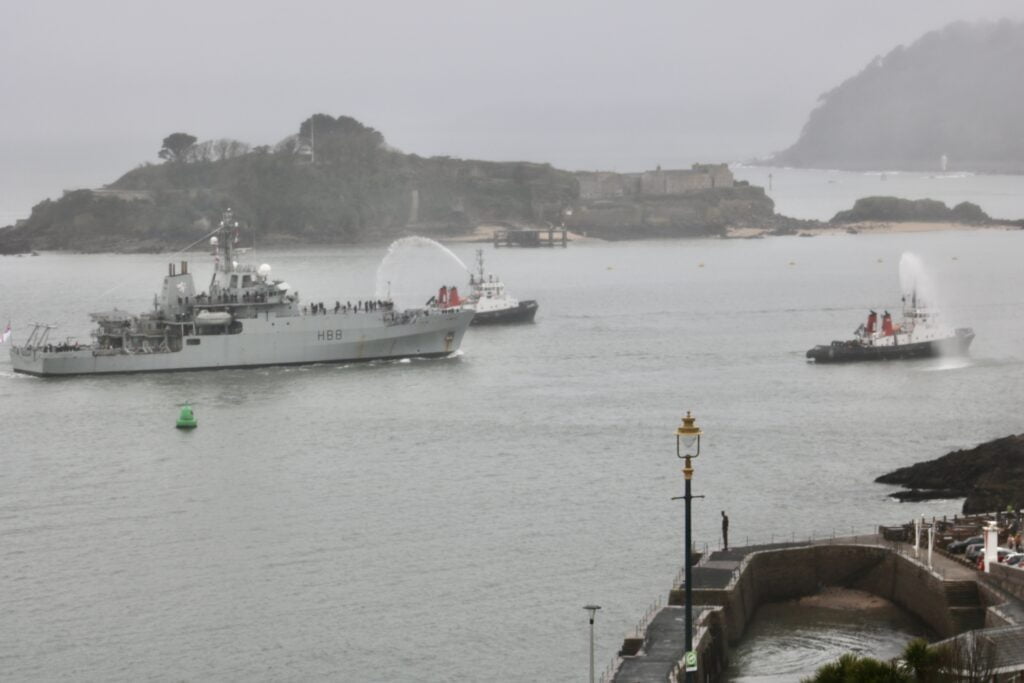 The crew of HMS Enterprise exercised its freedom to parade through the streets of Tiverton where Tivertonians said goodbye to over 20 years of its relationship with the ship that was proudly chosen to affiliate with HMS Enterprise.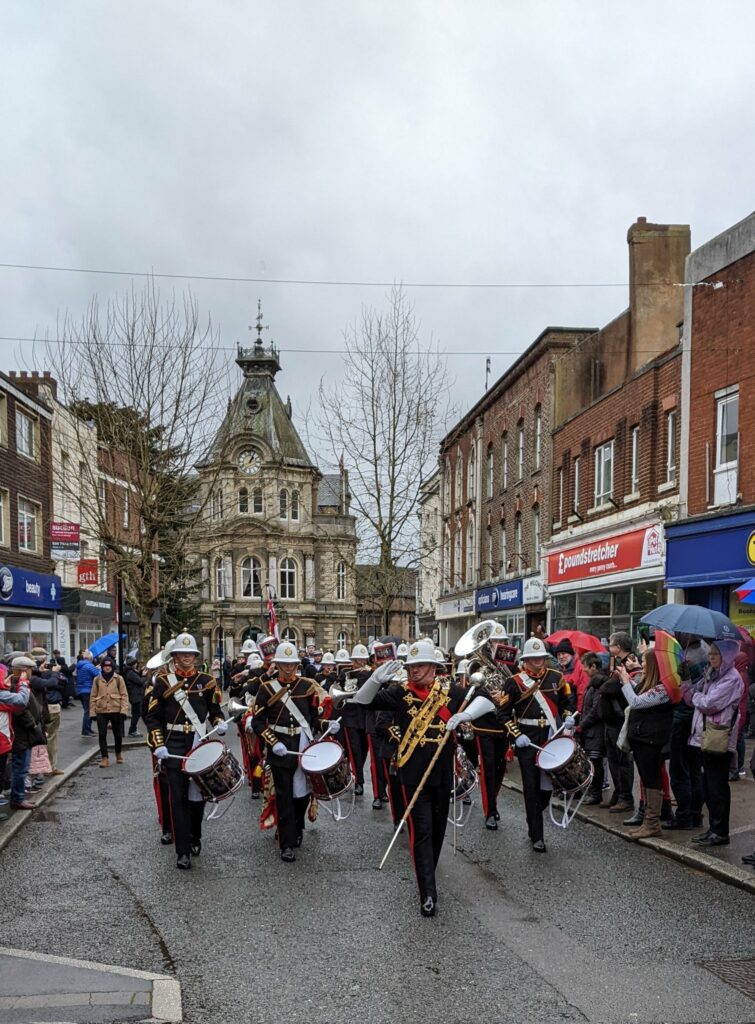 HMS Enterprise is following her sister ship HMS Echo into retirement with both ships designed to conduct survey operations in support of submarines or amphibious operations. They were also capable of embarking a dedicated mine countermeasures command teams.
Current plans for replacements include the new Multi-Role Ocean Surveillance Ships take over some of the functions of HMS Enterprise and HMS Echo.
The Ministry of Defence recently awarded contracts for a number of Autonomous Underwater Vehicles, including survey drones able to submerge to 1,000m.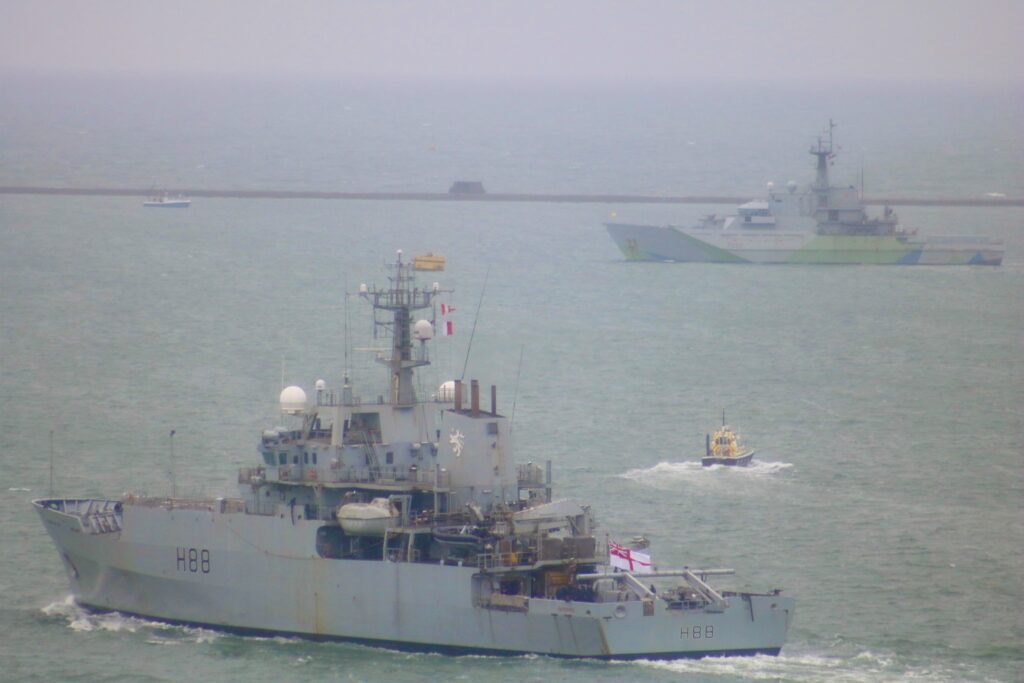 HMS Enterprise was spotted leaving the Sound this morning with HMS Severn resuming her navigation training role around Plymouth waters.