South West shipping expert, environmentalist, business leader, and novelist Sir Chris Marrow has written an exclusive feature for Westward Shipping News.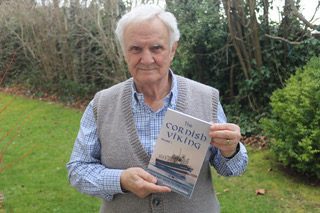 Sir Chris was awarded the highest honorific decoration from the Democratic Republic of Congo's Queen Diambi Kabatusuila at a special investiture in Devon in 2021, for his service to Africa and the African people.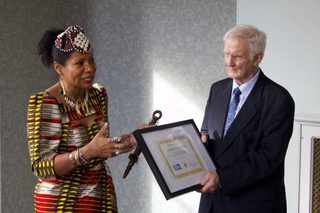 The Cornish environmentalist had worked in Africa for many years, and through the South West Business Council is working to clear away 'the obscene amount of plastic in our oceans & rivers' he said.
Sir Chris is passionate about stopping invasive species entering the South West coastline and rivers from visiting ships and a proud novelist of two books.
As I follow with interest Westward Shipping News online and across its social media platforms – there is something that strikes me with a great deal of sadness – where have all the British ships gone?
In the late 1950s, I went to the School of Navigation at Warsash in Hampshire. The Solent was a hive of activity as ships came in and out. 
I then served an apprenticeship with Port Line, and worked on refrigerated cargo liners that mainly travelled to Australia and New Zealand, and in due course I became a qualified Deck Officer.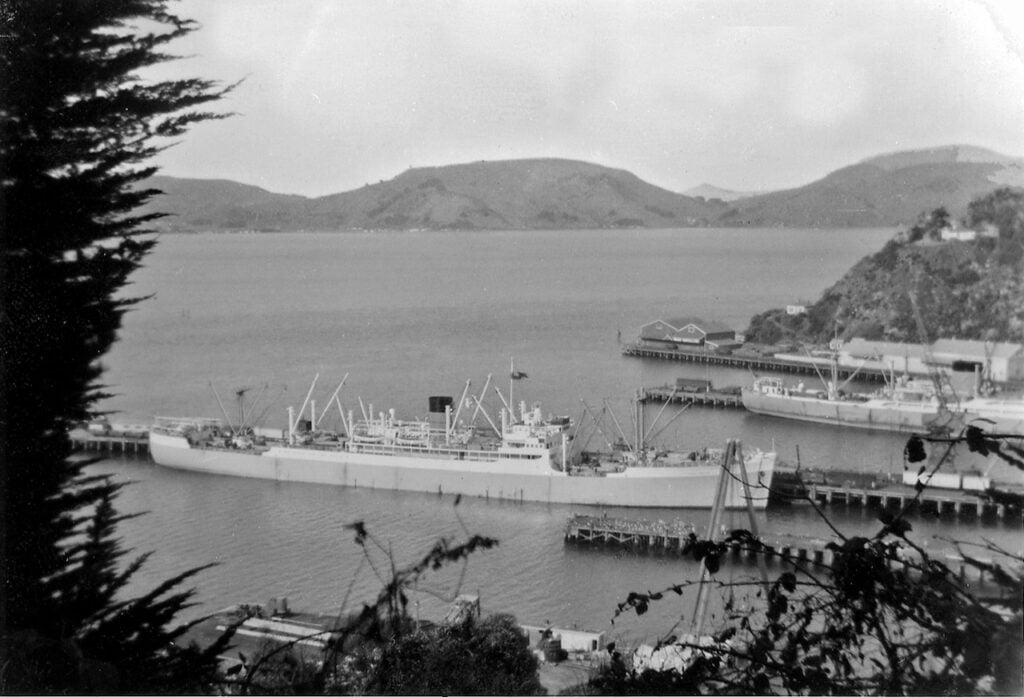 When I got married I came ashore and ran a shipping office in London, but I hated it, and instead went on to pioneer new ferry services in the Scottish Northern Isles.
If anyone is interested, it's all in my Volume 1 memoirs, 'The Cornish Viking'.
You can purchase the book online: https://www.amazon.co.uk/Cornish-Viking-Rat-Race-Tide-ebook/dp/B0BVCX46JH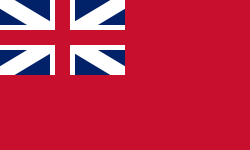 When I was at deep sea, almost every other ship flew the red duster. Do people still call it that anymore?
It's the colloquial term for the red ensign, and you can see the Union Jack in one corner of an otherwise red flag.
If you haven't noticed, the UK is the only nation that flies flags on its ships that are different to the national flag.
Royal Navy ships fly the white ensign, and merchant ships fly the red ensign. Some ships are entitled to fly the blue ensign.
A full explanation of the flag information can be found on the link: https://en.wikipedia.org/wiki/British_ensign
In the Post-War years it was noticeable that almost every other ship on the high seas was British.
Navigation in those pre-GPS days was done with a sextant and communications were undertaken either by short wave radio using morse or by VHF.
However, we still used the Aldis lamp and it was common in the night-time to while away a watch by calling up a passing ship using morse with the lamp and asking them what ship they were.
When it turned out the ship was a British vessel I was never surprised – unlike today.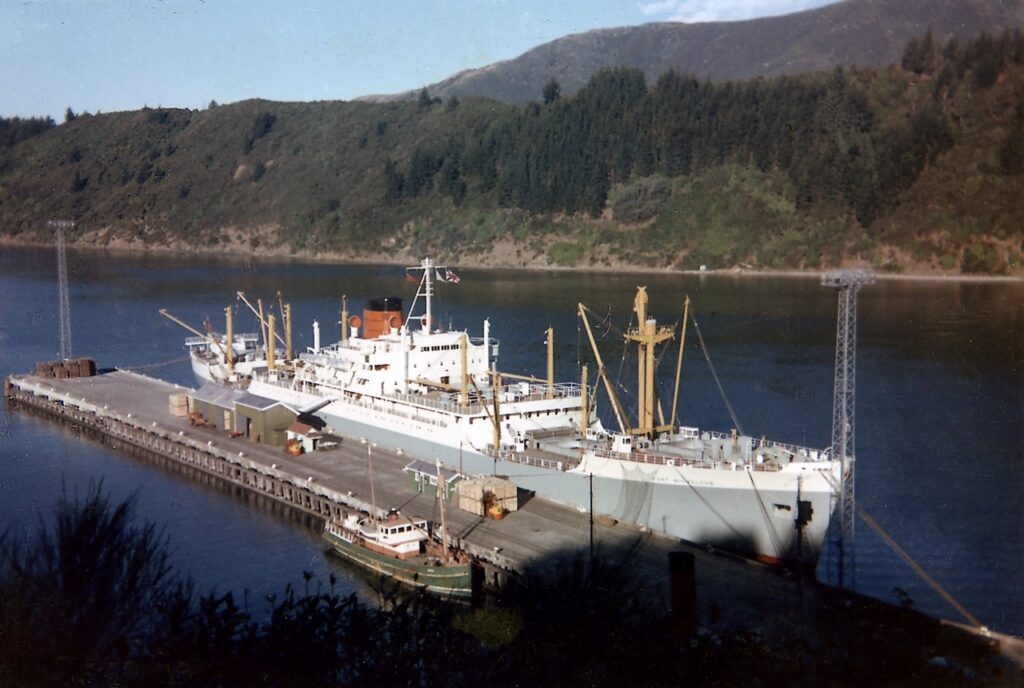 Looking back to the ocean convoys of World War Two, it was an indication of the predominance of British Merchant ships.
It is very hard to imagine today that 4,700 British-flagged ships were sunk and more than 29,000 merchant seamen perished.
Today's British Merchant Fleet would be entirely incapable of withstanding that level of attrition.
Port Line has long gone and so many other famous names from that era have also disappeared.
Many other great names have gone including; Royal Mail Lines, Shaw Saville, Blue Star, New Zealand Shipping Co., Canadian Pacific, British India, Union Castle.
BP and Esso ran a lot of British tankers as well around the UK coast and half the coasters belonged to the British company, Fred Everard.
There were even British companies running fleets of Tramp Steamers, including Hain of St. Ives.
A Tramp Steamer goes anywhere and carries anything it can, rather than specialising in any one type of cargo or route.
What I do find sad is how dramatically things have changed, and ships flying the red duster have become a rarity.
I realise that there are good economic reasons for this, and our loss is often to the advantage of people from poor countries.
Nonetheless, if you had told me back in 1959 that I was joining an industry that was dying in Britain, I really wouldn't have believed it.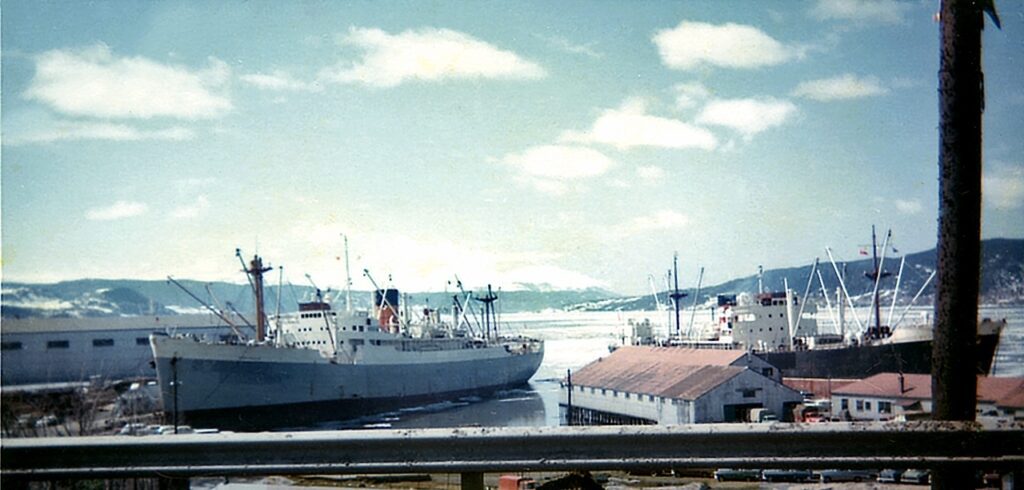 We have become totally dependent on ships flying foreign flags, and I can't help feeling a little sadness of a bygone age.
Nonetheless, it seems to me that Britain still thinks of itself as a maritime nation, but personally, I think that is no longer true.
I wonder what other shipping watchers think?
(Front cover image Sir Chris Marrow) The oldest ship that I sailed on – the Port Dunedin and built in 1925, and later seen her in Genoa on her way to be scrapped. She was the first ever twin engined motorship.