The three-masted goddess sailing ship the Artemis is at anchor in the Sound this morning.
The Artemis is sailing in Plymouth waters and a beautiful example of a North European nautical tradition.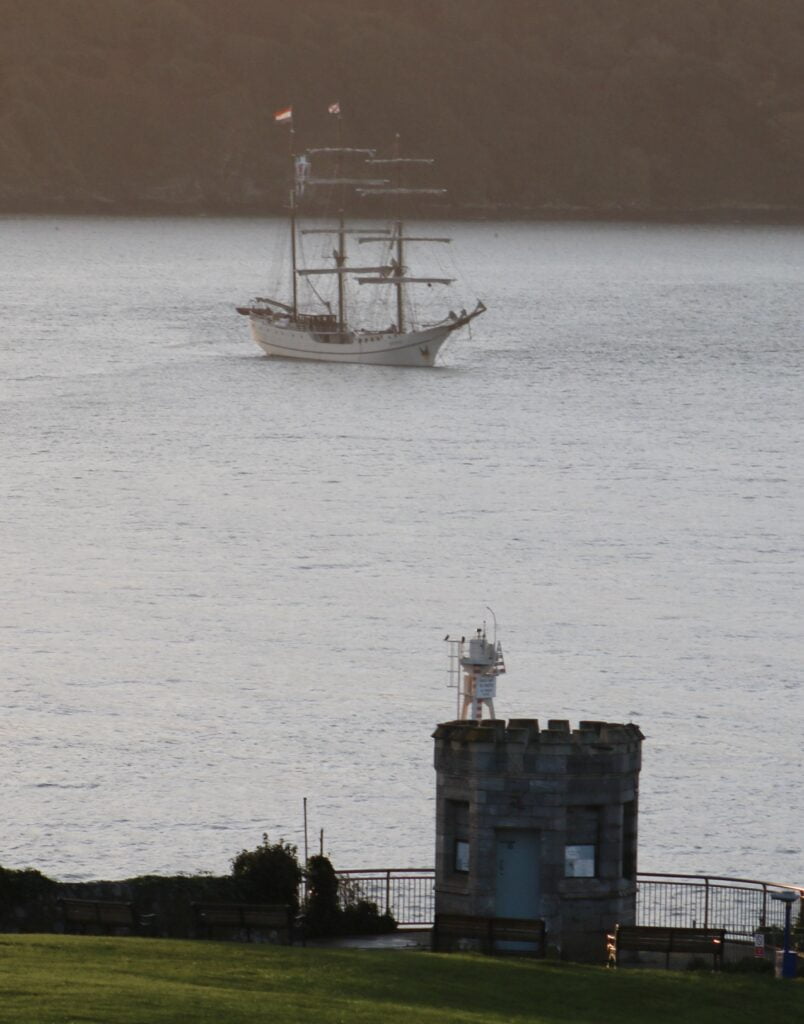 Built in Norway in 1926 for whale fishing that was later on used as a cargo ship between Asia and South America.
The majestic vessel now sails across the globe to attend tall ship events, regattas, and showcasing the age of sail now on display in Plymouth.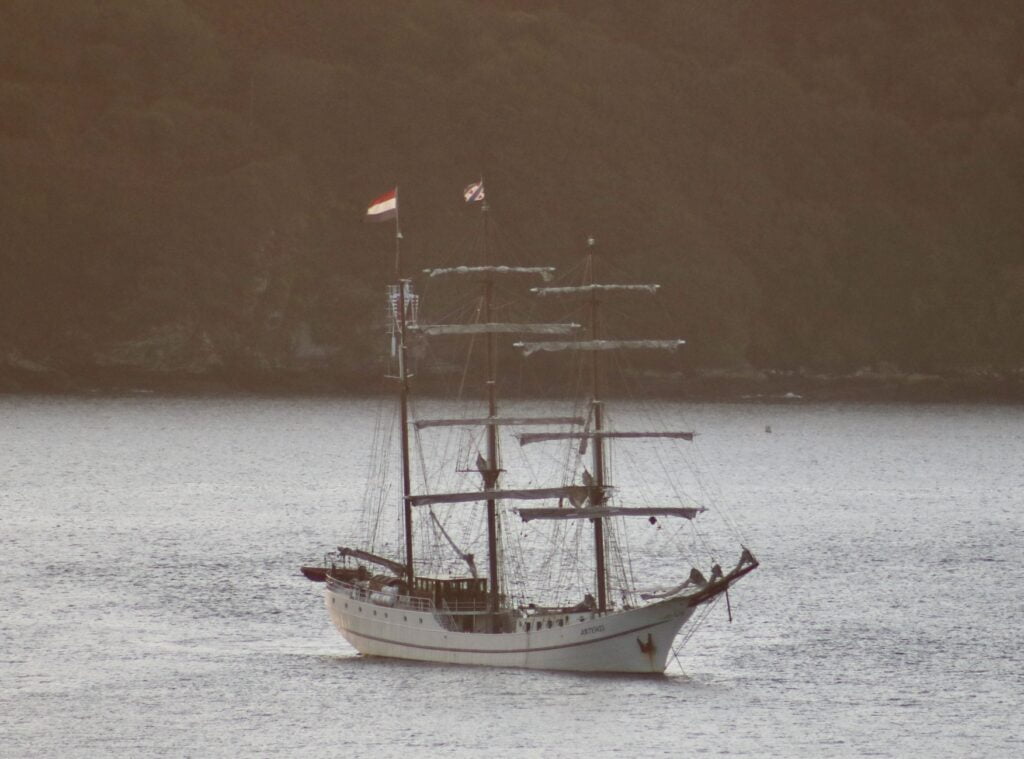 Artemis can accommodate up to 120 people and crew.