IT started with a dedication ceremony on the Thames in London, next to the historic warship HMS Belfast over 10 days ago, where RFA Proteus is the nation's first-ever underwater surveillance ship.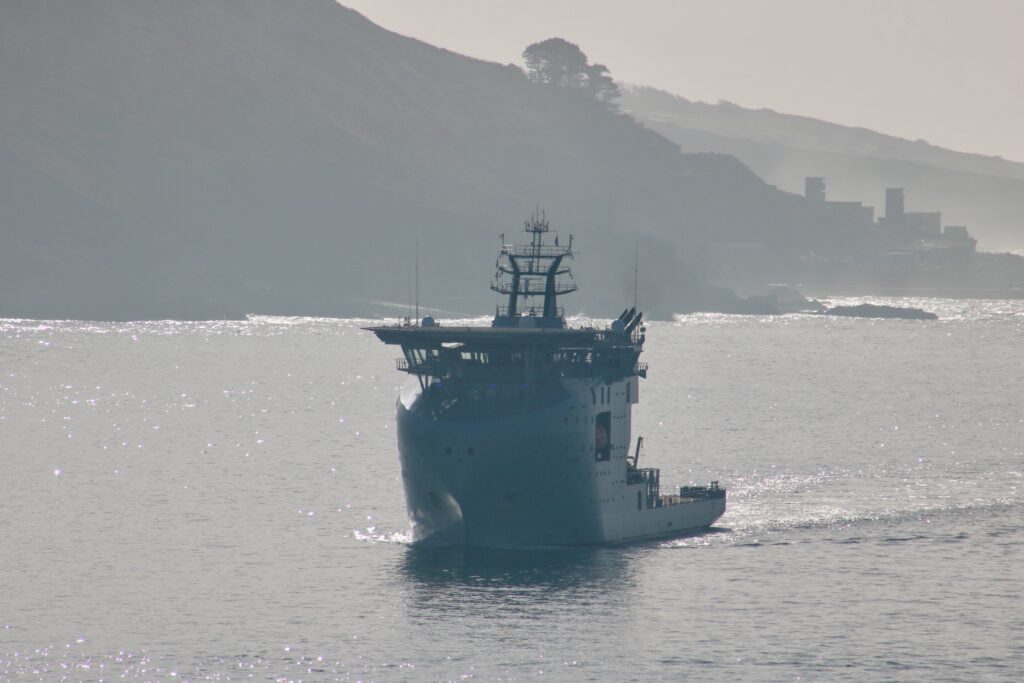 The Proteus arrived in Plymouth in deep mist today, and when finally seen at the Plymouth Breakwater on our 24 hour LIVE webcam, the vessel cut a spectacular sight.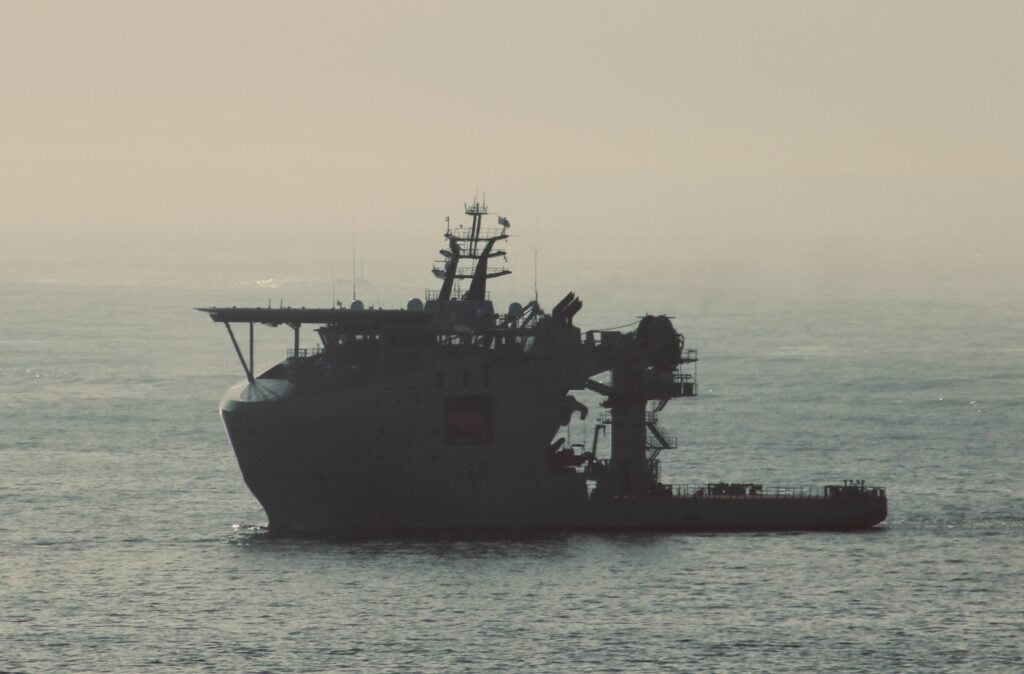 The British Government has ordered two Multi-Role Ocean Surveillance (MROS) vessels that will move around the British Isles and beyond for surveillance of the seabed warfare and operated by the Royal Fleet Auxiliary.
RFA Proteus was purchased by the Ministry of Defence from 'P&O Maritime Logistics subsidiary dubbed Topaz Energy' for £70 million pounds.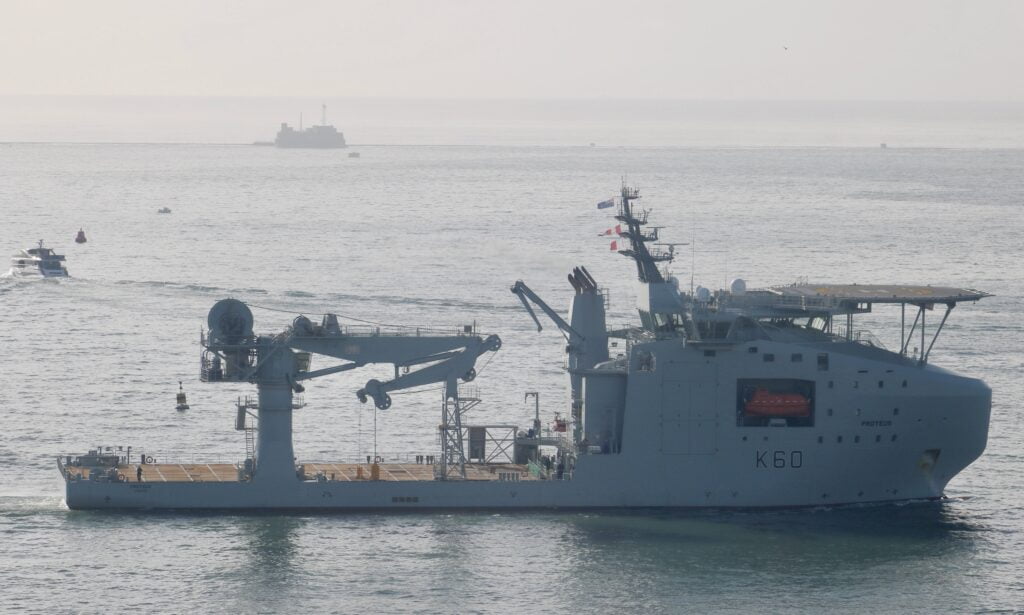 The ship went to Camel Laird Shipyard in Birkenhead earlier this year for modifications for its new role with the navy.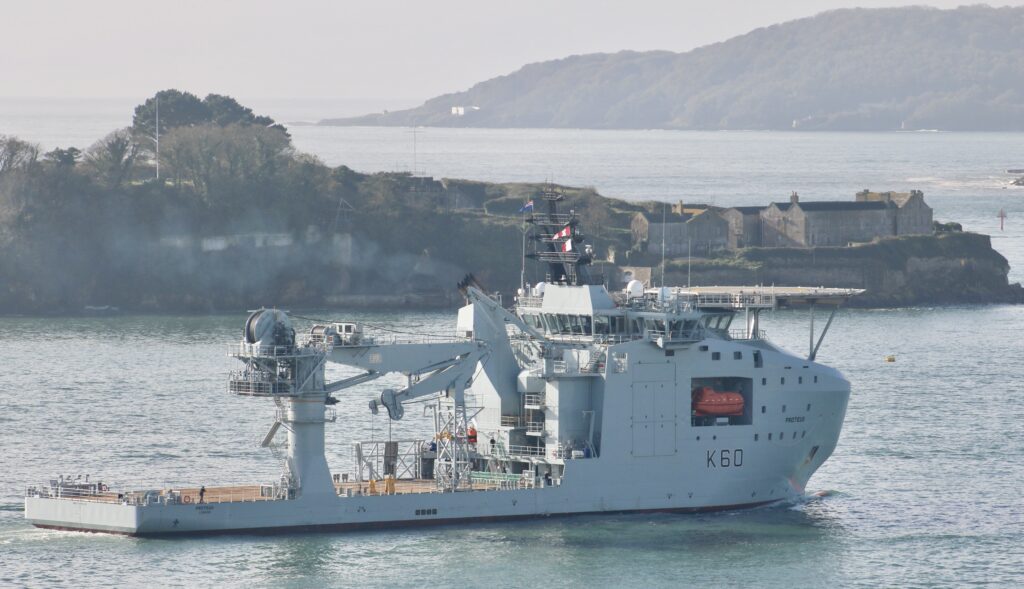 The design of the Proteus has been described by some like an an airship with a displacement of 6,000 tons, that will have a crew of 26 RFA individuals, and 60 Royal Navy experts responsible for the undersea surveillance, surveys, as well as warfare systems it has been reported.