For the second time this year the huge cruise ship the Silver Dawn has dropped anchor in the Sound following its last successful visit on (May 18th 2023).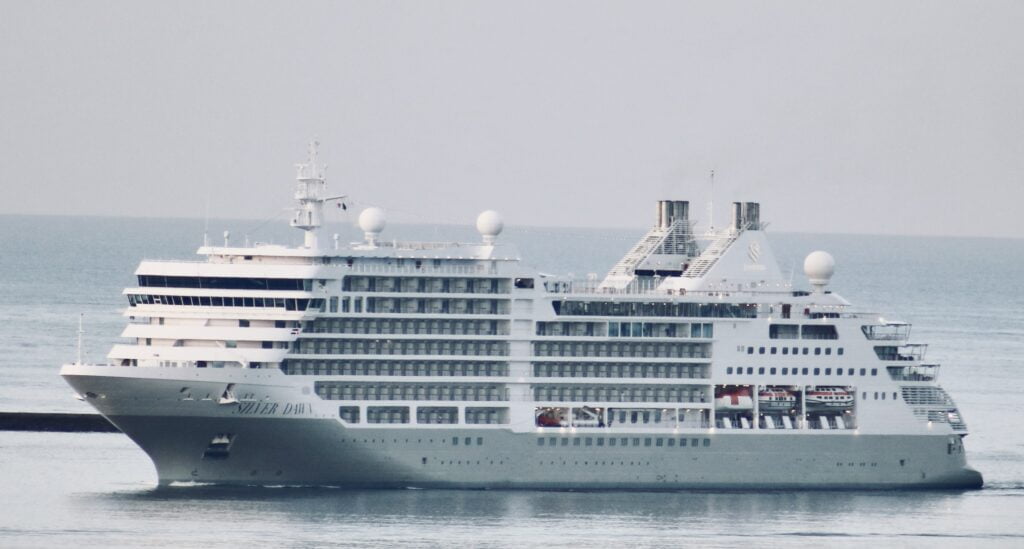 Once again the luxury liner is on whistle-stop visit to the city, and where the ship's 600 passengers and 400 crew – will sample the very best of Plymouth's tourist and onshore attractions.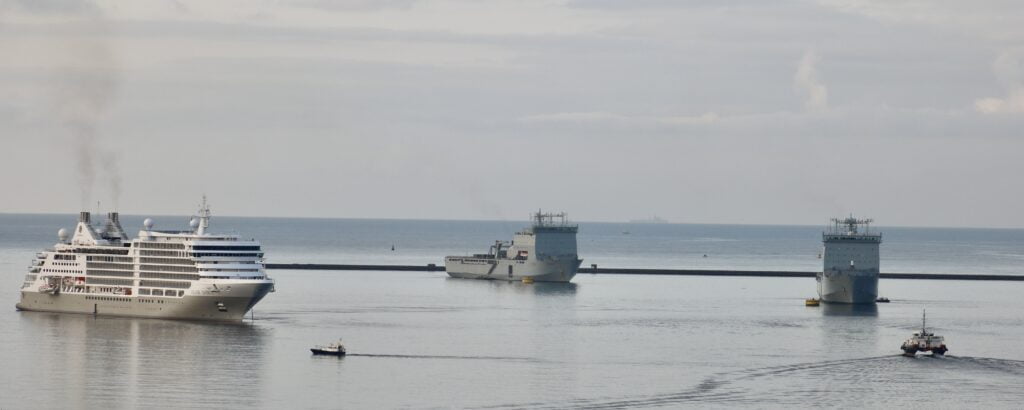 The busy summer season of cruise visitors to Plymouth continues to draw some of the world's finest cruise and leisure vessels to the city.
Westward Shipping News 24 hour webcam spotted the luxury cruise liner sailing into the Breakwater earlier this morning, and at anchor beside the RFA Mounts Bay and RFA Lyme Bay at buoy.
You can see the cruise liner on our webcam live throughout the ship's visit to the city in the Sound.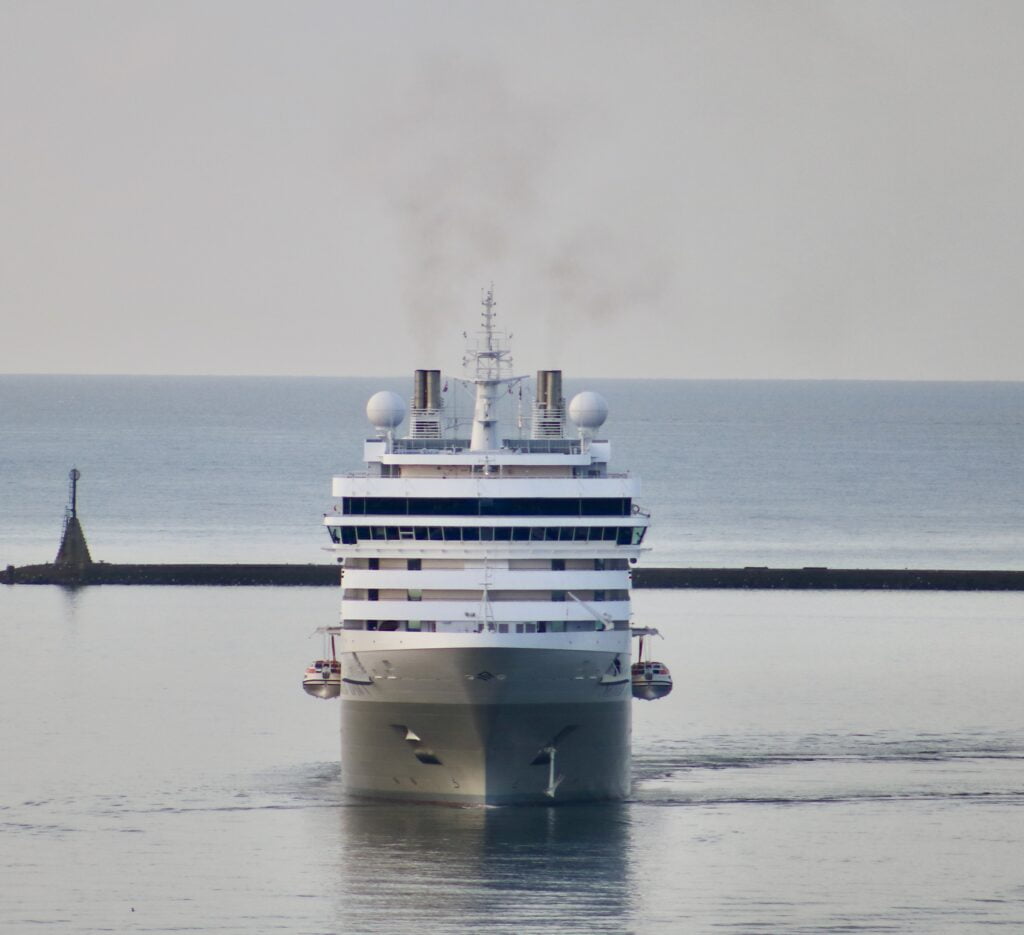 Many of the passengers will be welcomed on Plymouth's historic Barbican by the city's shore handlers, tourist bosses, and cruise volunteer ambassadors that is now a regular tradition.
The Bahamas-registered ship has 11 decks, and will be at anchor in the Sound until later today.
Many of the tourist passengers will explore the city on foot and others on day trips organised by Plymouth shore handlers.
Other cruise visits so far this year includes Crystal Serenity, Spirit of Discovery, MS Rotterdam, and the Arctic Ocean Nova that pulled alongside at Trinity Pier, in Millbay.