The RFA Tidesurge outbound in the Sound this evening, and a Tide-class replenishment tanker of the British Royal Fleet Auxiliary.
Built by Daewoo Shipbuilding & Marine Engineering in 2017, and entered service with the RFA on 20 February 2019.
The Tide Class tankers are flexible, and state-of-the-art double-hulled vessels, designed to provide key underway replenishment at sea for the Royal Navy.
For all the latest webcam moments on our Homepage.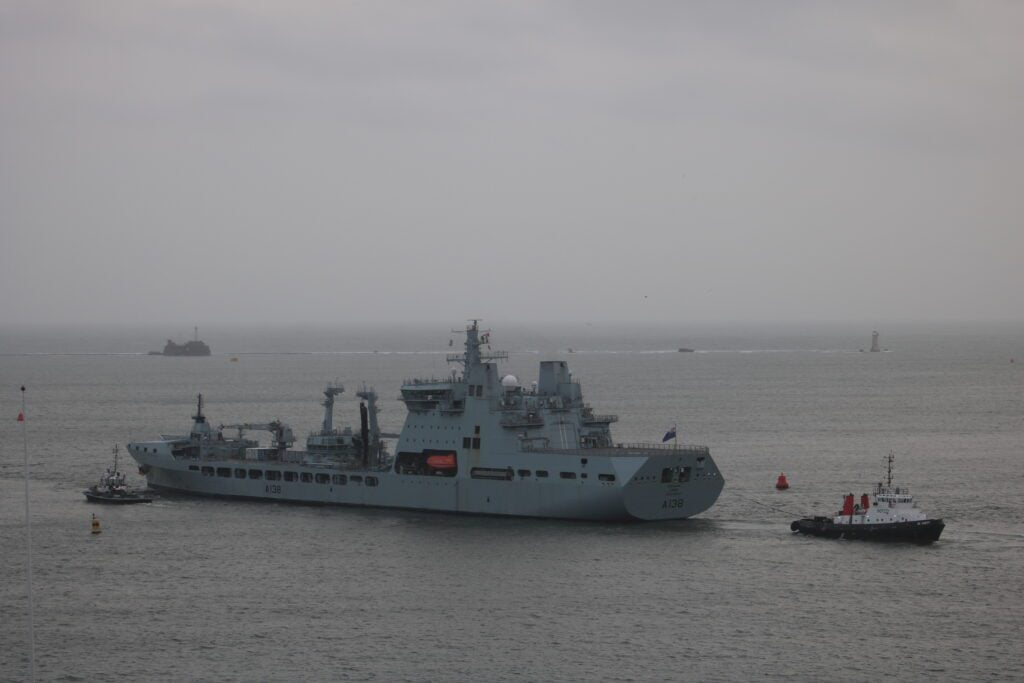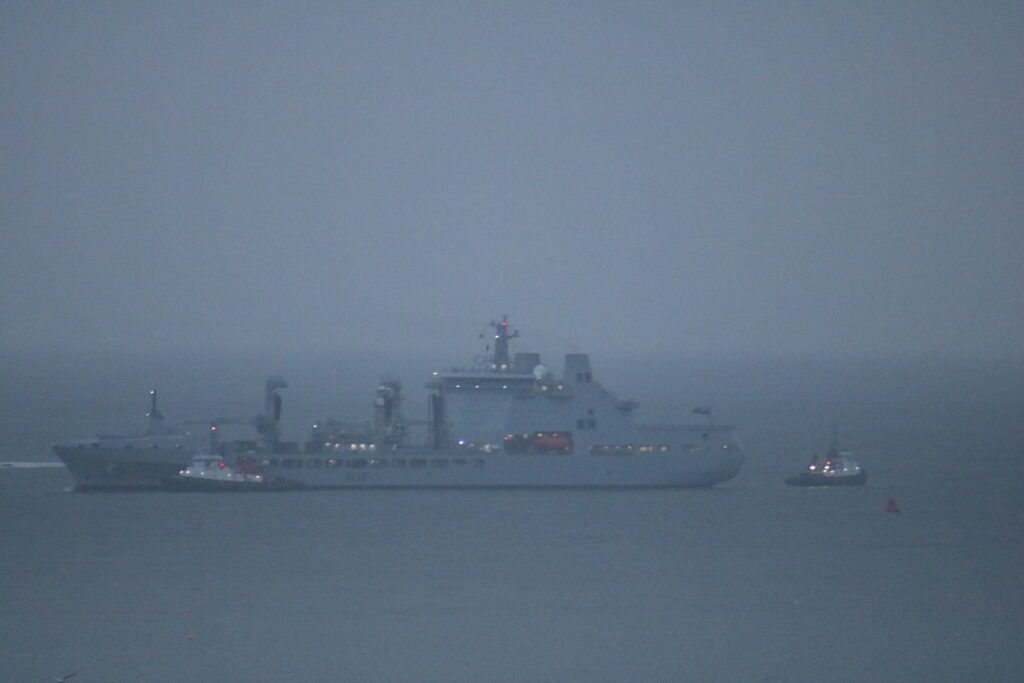 RFA Tideforce was launched in 2017 and entered service with the RFA in 2019.