Devon built ship HMS Enterprise was outbound in the Sound this afternoon.
HMS Enterprise, is the tenth ship to bear the name and is a multi-role survey vessel – hydrographic oceanographic of the Royal Navy.
She has a sister ship, HMS Echo, and together they make up the Echo class of survey vessels.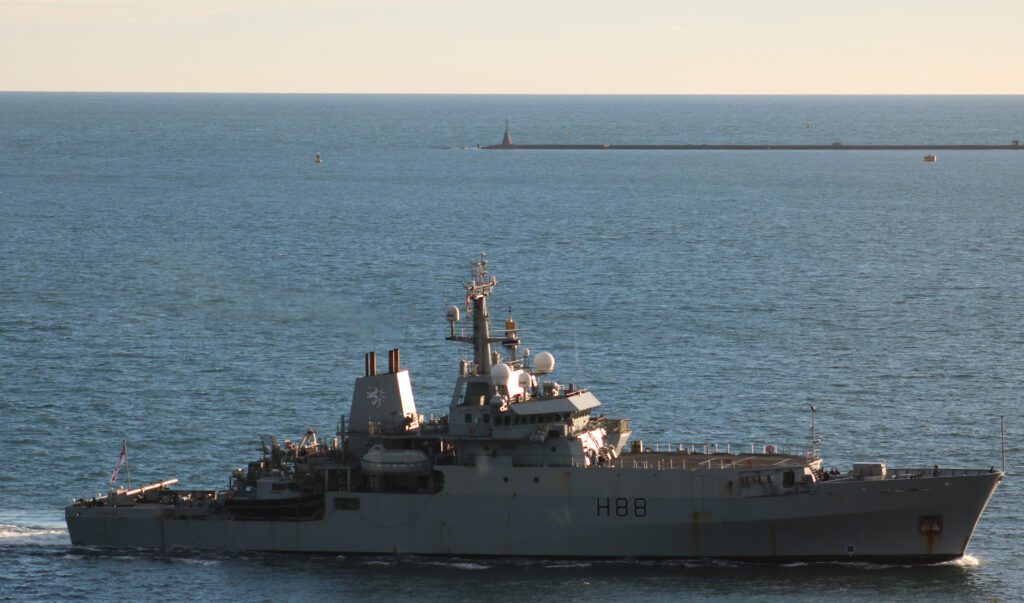 For our live webcam updates can be viewed: www.westwardshippingnews.com