The Plymouth-based submarine HMS Triumph returned to sea today after 8 days in Port.
The British attack submarine was spotted on our 24 hour live webcam leaving in the Sound.
The Trafalgar-class vessel arrived at HM Naval Base Devonport on Sunday 27th August to a fanfare of welcome home banners from loved ones and families.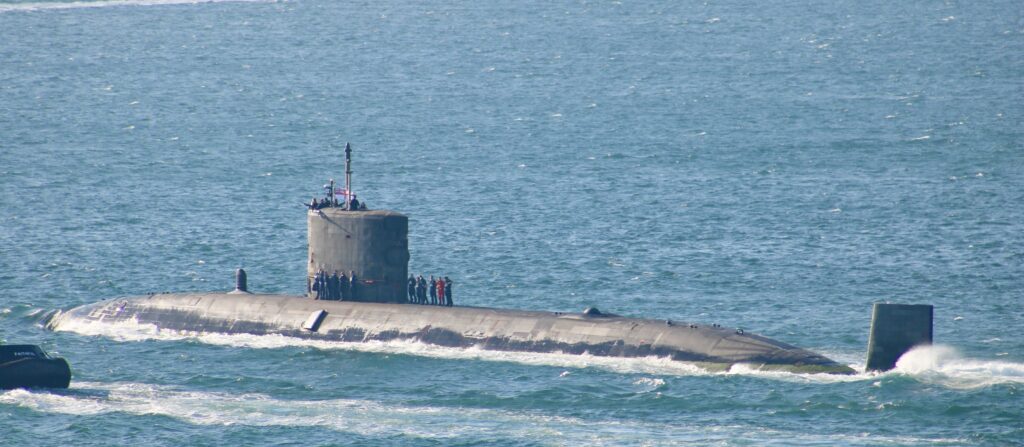 HMS Triumph was launched 1991 and has a typical crew of 130 personnel.
The motto of the crew and submarine is 'We Shall Triumph'.
The Mail on Sunday recently ran an article saying that every British nuclear attack submarine was in port – leaving this country unprotected from Russian vessels loitering off the British coastlines.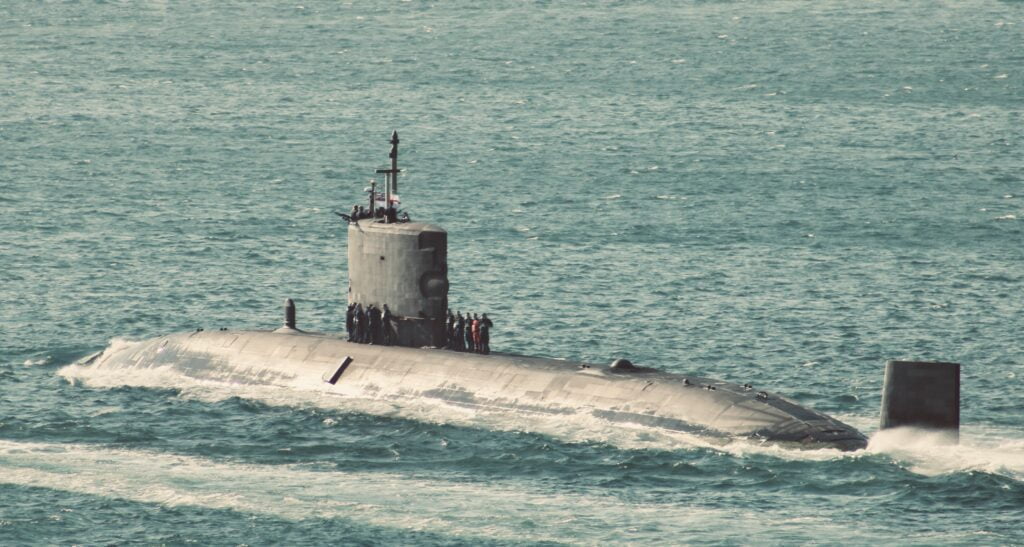 But since the article HMS Triumph and an Astute-class submarine have put to sea.
The Ministry of Defence has insisted the Royal Navy is 'fulfilling its operational requirements, and does not comment on submarine operations'.