HMS Albion was recently working in Norway and back in misty Plymouth waters today.
Her online Twitter Feed said the ship was working with with jet-packs, trialling a grenade machine gun from a warship and travelling in a landing craft up the Norwegian Fjords…Just another day in the office for our Nat Anders as she brings the #science to @RoyalNavy and @RoyalMarines
HMS Albion is the ninth ship to bear the name in the Royal Navy was built by BAE Systems Marine, Barrow-in-Furness and launched by The Princess Royal on the 9 March 2001, commissioning on the 19 June 2003.
HMS Albion displaces 21.500 tons, and top speed of 18 knots.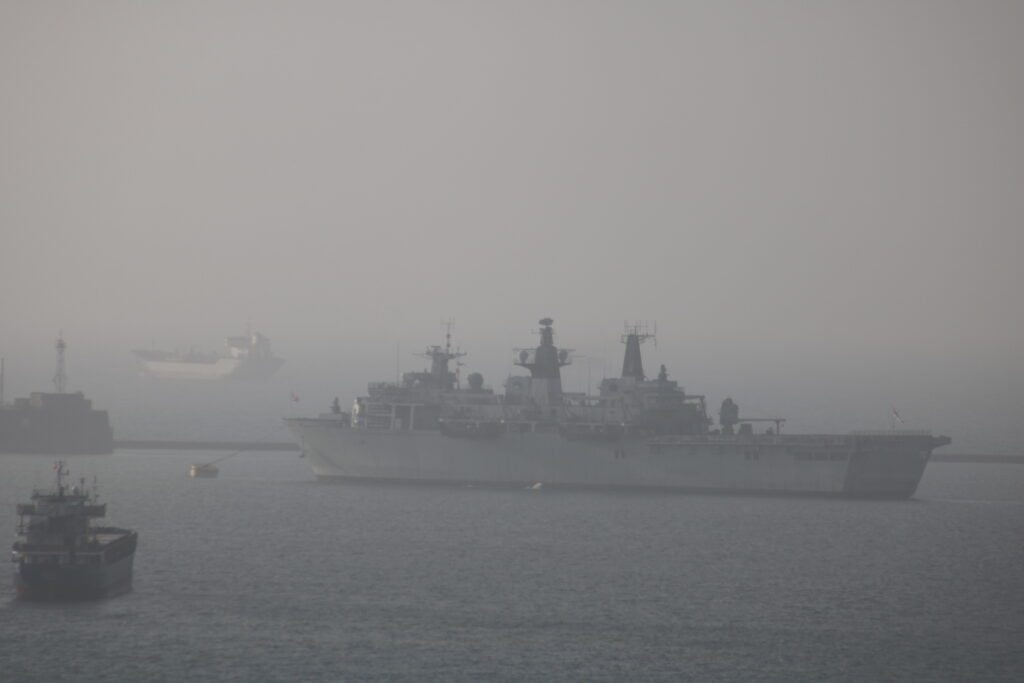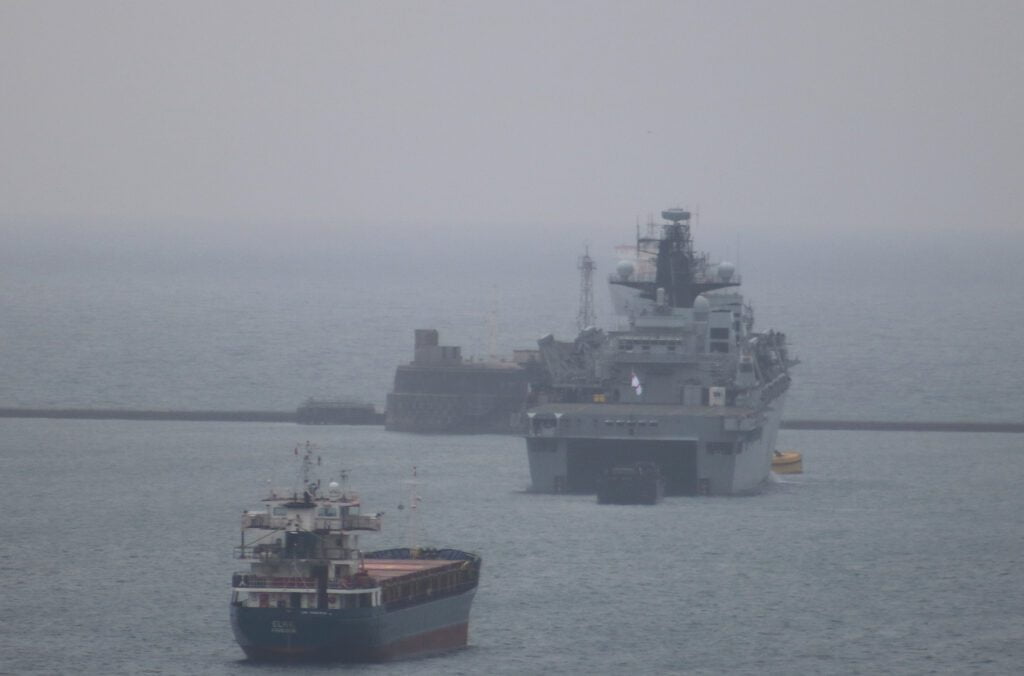 Landing Craft large enough to carry vehicles up to main battle tank size near the Dock of HMS Albion.
For all the latest LIVE webcam images in the Sound go to our Home Page.