She is perhaps one of the most important ships in the British fleet and charged with keeping the Royal Navy's two aircraft carriers well stocked up with supplies.
Fort Victoria moved out from Devonport this evening with an entourage of tugboats – and is now at buoy near the Plymouth Breakwater.
You can see RFA Fort Victoria live on our 24 hour webcam on our Homepage.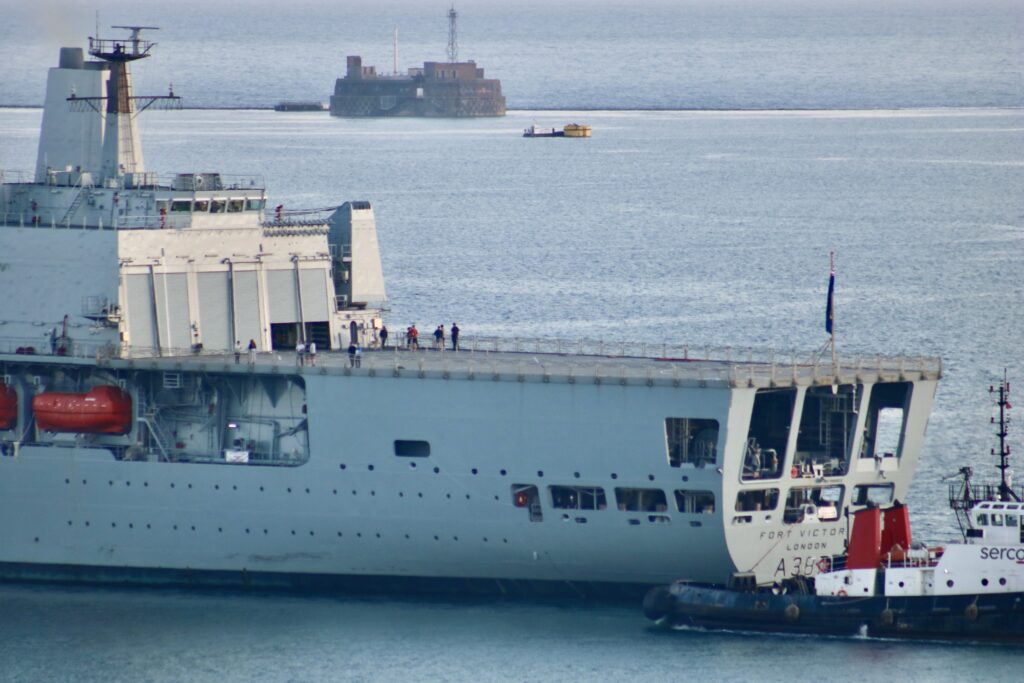 The huge vessel recently spent some time at Birkenhead's Cammell Laird shipyard for extensive repairs and upgrades, especially on her engines, and getting ready for frontline service in supporting the heart of the UK's carrier Strike Group in 2023.
RFA Fort Victoria is a Fort-class combined fleet stores ship and tanker of the Royal Fleet Auxiliary and tasked with providing ammunition, fuel, food and other supplies to Royal Navy Strike Group ships.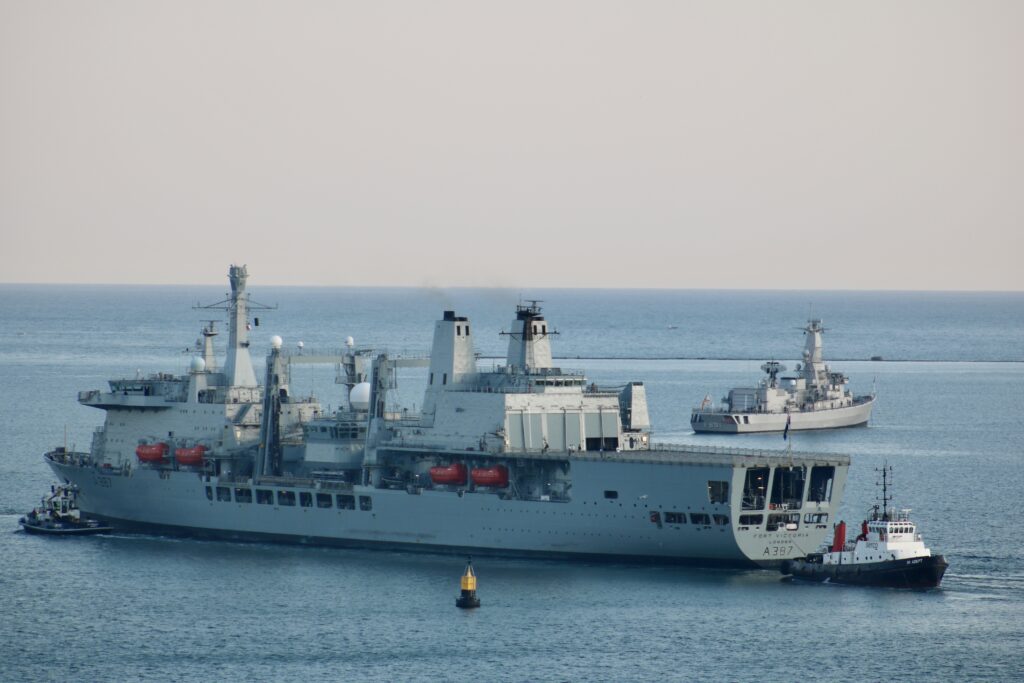 She is now the only member of her class and was launched in 1990, and is named after Fort Victoria on the Isle of Wight.