The UK Border Force vessel HMC Searcher heading into Plymouth's Cattewater on Friday and one of five cutter ships patrolling the waters around the South West and British coastline.
HMC Searcher entered service in 2002 with what was then HM Customs and Excise (HMCE).
The (HMCE) merged with the Inland Revenue in 2005, and the cutter fleet became part of the newly founded HM Revenue and Customs. 
Most of the time, the UK Border Force cutters are deployed on a risk-led or intelligence-led basis to control general maritime traffic throughout UK waters. In the more remote areas and inaccessible areas, visited less often by land-based teams, they may be the only law enforcement tool available.
Other activities the cutters make include strategic patrols, tactical response work, support for other departments and agencies, and participation in multi-agency operations in both UK and international waters. Although they operate mainly in UK waters, they have responded to deployments as from the Baltic to the Mediterranean.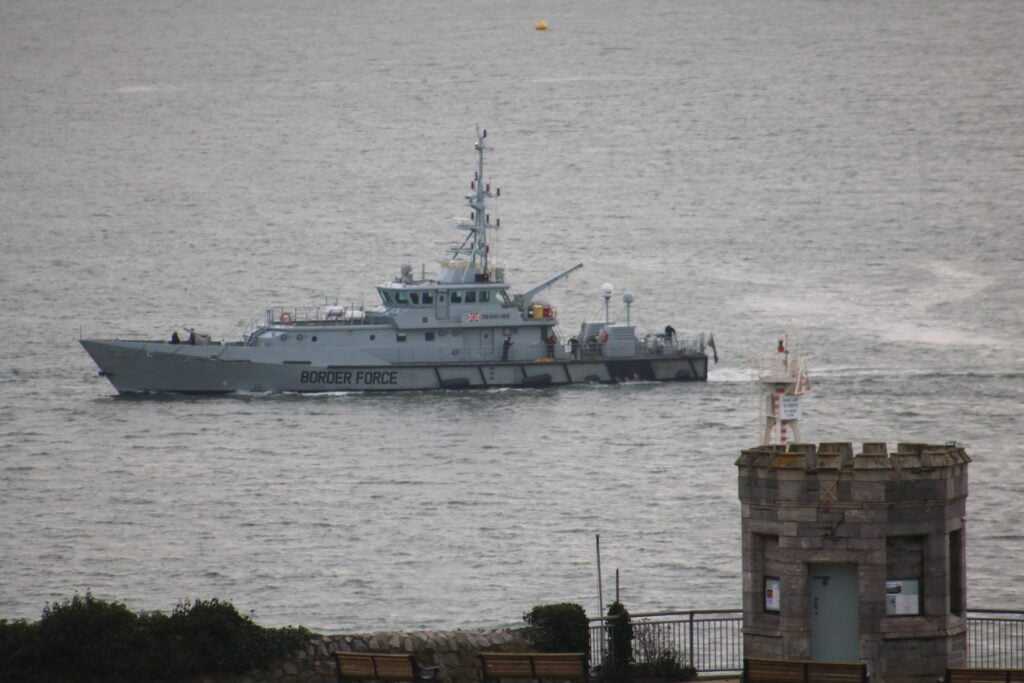 In 2008, the fleet transferred to the UK Border Agency which was established to maintain the UK border, and now operates as part of the UK Border Force fleet of five cutters and six coastal patrol vessels.