Our webcam spotted the luxury cruise liner the Crystal Serenity at the tip of Bovisand very early this morning when the ship made its way into the Sound, and now at anchor until early this evening.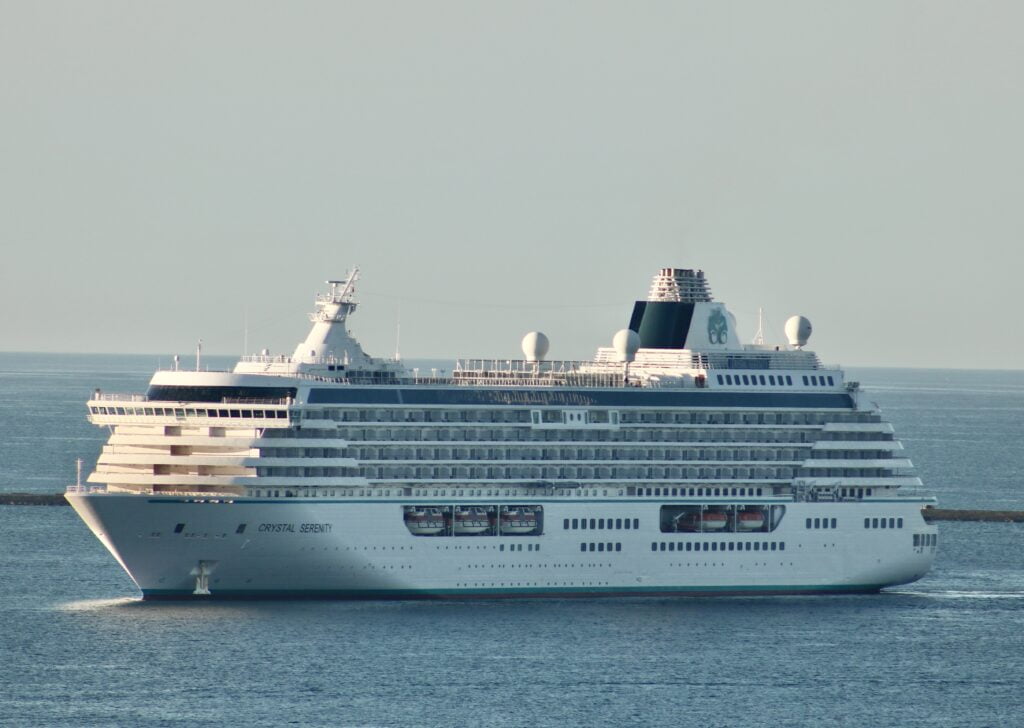 All of Plymouth's leading council, leisure, tourist, port, and shore handlers have worked hard to bring yet another magnificent cruise visitor to the city. The gigantic liner arrived inside the Breakwater about 7:00am this morning with over 1,000 passengers and 655 crew.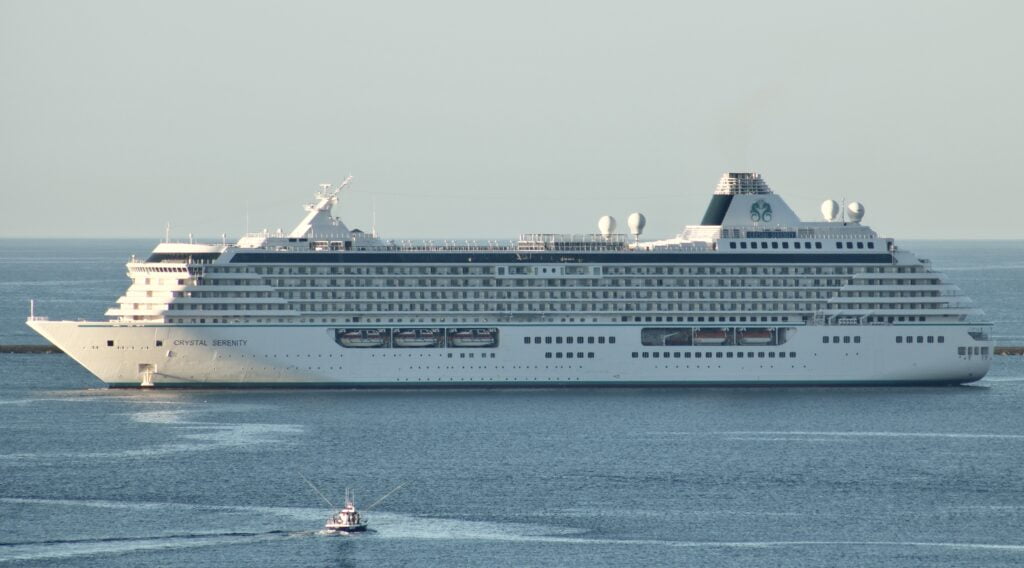 Shipping spotters can see the beautiful vessel on our live 24 hour webcam for the rest of the day where thousands of other online watchers from across the UK and globe are viewing on our webcam.
The Crystal Serenity will leave tonight for the historic cruise port of Cobb, in Eire, then visit Holyhead, Isle of Man, Northern Ireland, and due in the capital of Iceland, Reykjavik, on August 30th.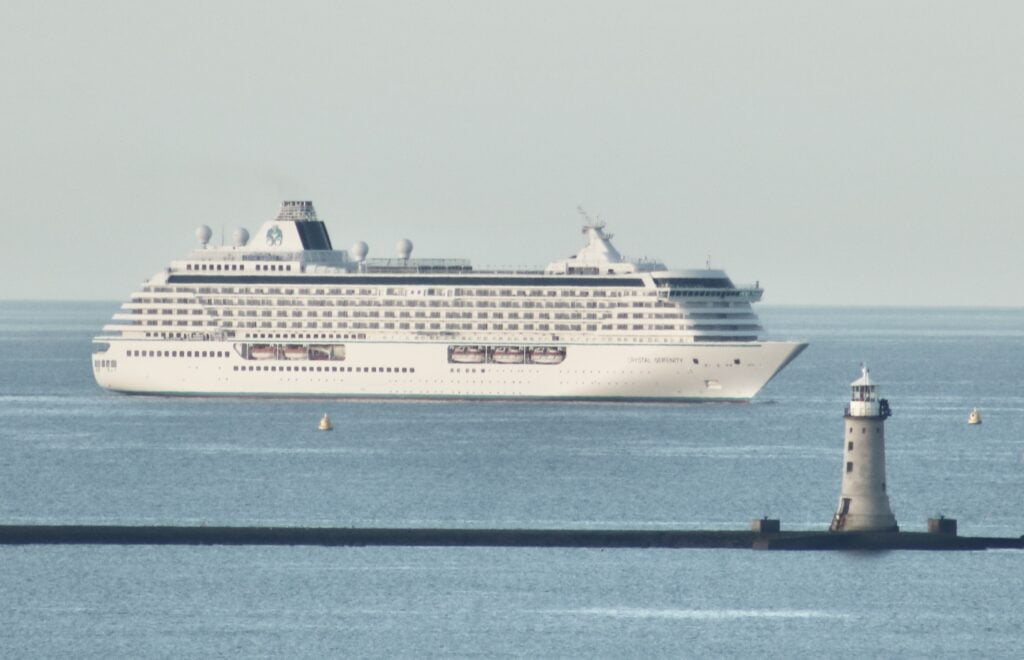 Its been a bumper year for cruise liners and luxury ships visiting Plymouth with more vessels planned later this month and next.