Stirling Castle designed to help safeguard Britain's waters on mine-hunting operations is back on FOST Training.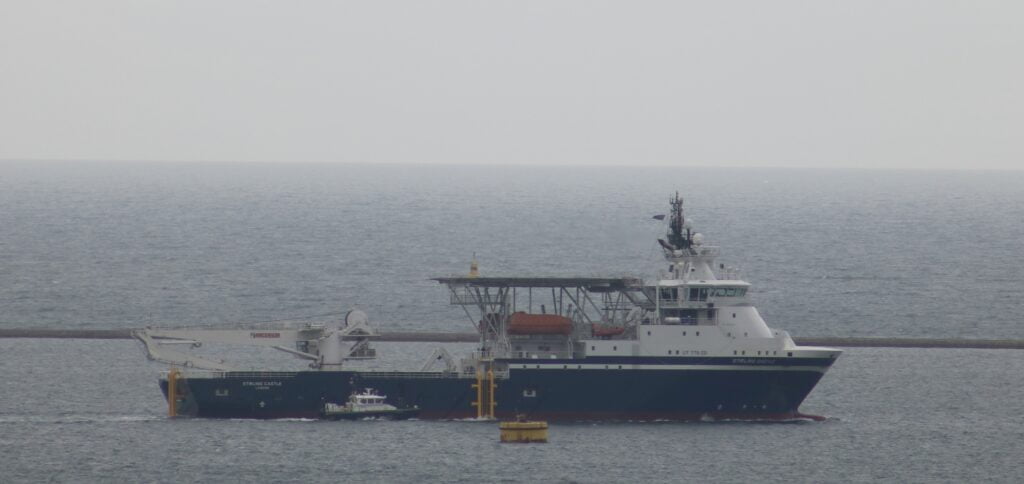 (FOST) Fleet Operational Standards and Training – is a Royal Navy training organisation, and is the training organisation responsible for ensuring that Royal Navy and Royal Fleet Auxiliary vessels are fit to join the operational fleet.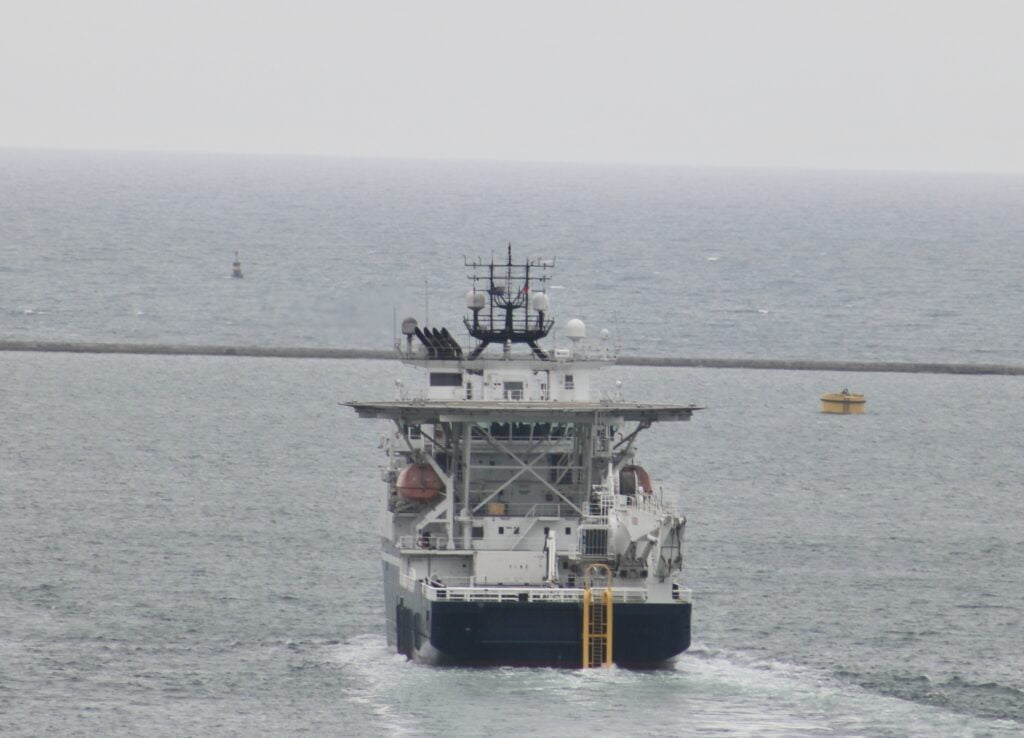 RFA Stirling Castle, formerly the MV Island Crown, is an offshore forward operating base, deploying Mine Countermeasures Maritime Autonomous Systems (MCM MAS), drones and other crewless systems to find and neutralise sea mines and other seabed threats.
RFA Stirling Castle was spotted by our live webcam in the Sound this afternoon.