The impressive USNS Zeus visiting Plymouth late last year, and the first cable ship specifically built for the US Navy, and capable of laying 1,000 miles of cable at depths of 9,000 feet.
The ship is named after Greek mythology, the King of Gods, the ruler of Mount Olympus, and god of the sky and thunder, and was visiting Plymouth as part of an international Nato Force.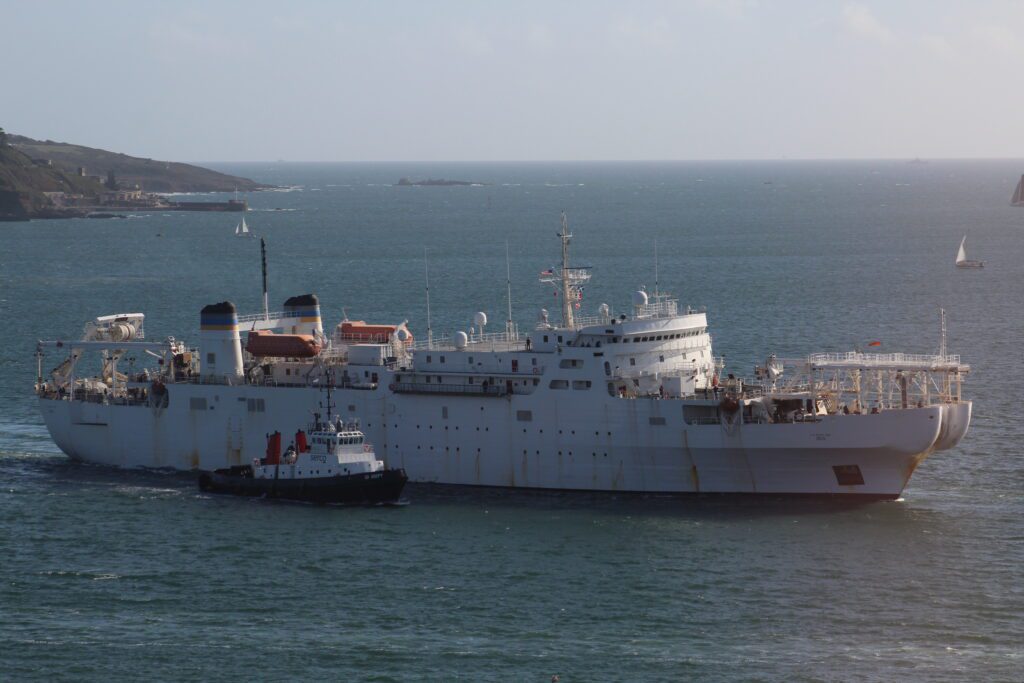 USNS Zeus is operated by the Military Sealift Command, and part of the U.S. Transportation Command and the operator of the majority of the U.S. Navy's replenishment, transport and auxiliary ships. 
Assigned to the MSC Atlantic Special Mission Support Force, she is operated by a majority civilian crew, and is assigned no permanent homeport.