A CORNISH SEAFARER'S TALE, ON THE WORLD'S WATERWAYS
Special feature by Kevin Kelway
Sir Chris Marrow, is a retired seafarer, maritime expert, and conferred Knight of the Order of the Leopard of the Bakwa Luntu of Kasai of the Democratic Republic of the Congo, by Queen Diambi Kabatusuila.
Sir Chris has now fulfilled his latest ambition in writing a memoir of his adventures on the world's waterways entitled 'The Cornish Viking'.
The book, which, to be accurate, he says will be the first of three volumes to cover a lifetime of exploits, starts on refrigerated cargo ships of post-war maritime shipping, that are now part of a bygone era, he says.
Cornishman and ex-merchant seaman, Sir Chris, who is nearly 80 years of age, and now lives in Wellington, Somerset, is already an acclaimed book author with 'The Hoe and the Gun,' a gripping and fast-paced thriller set in Southern Africa and based on many real plots, personalities, and especially his roller-coaster life living through some of the Mozambique civil war of 1977-1992.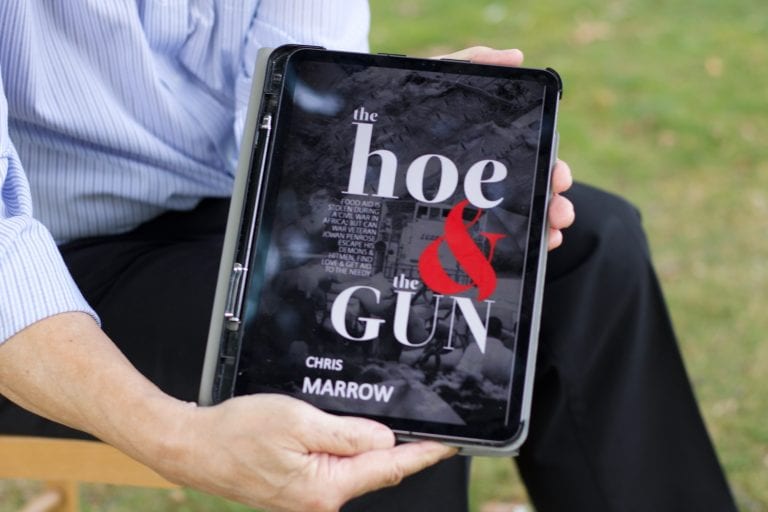 Sir Chris, said: 'The Cornish Viking' even if doesn't top the British literature charts, is my memento to my family of life on and off the ocean, and sharing my experiences for my children and grandchildren of a momentous time growing up after the Second World War and our time in remote places."
"The book starts with my time as a Merchant Navy officer and how I left the sea to marry, ending up in the London rat race.
"Fed up with that way of life, we pioneered new ferry services between the Northern Isles to the north of Scotland and the book is full of many anecdotes," he said.
"Remote places seem to encourage eccentricity and explains the subtitle of my first volume – From Rat Race to Tide Race."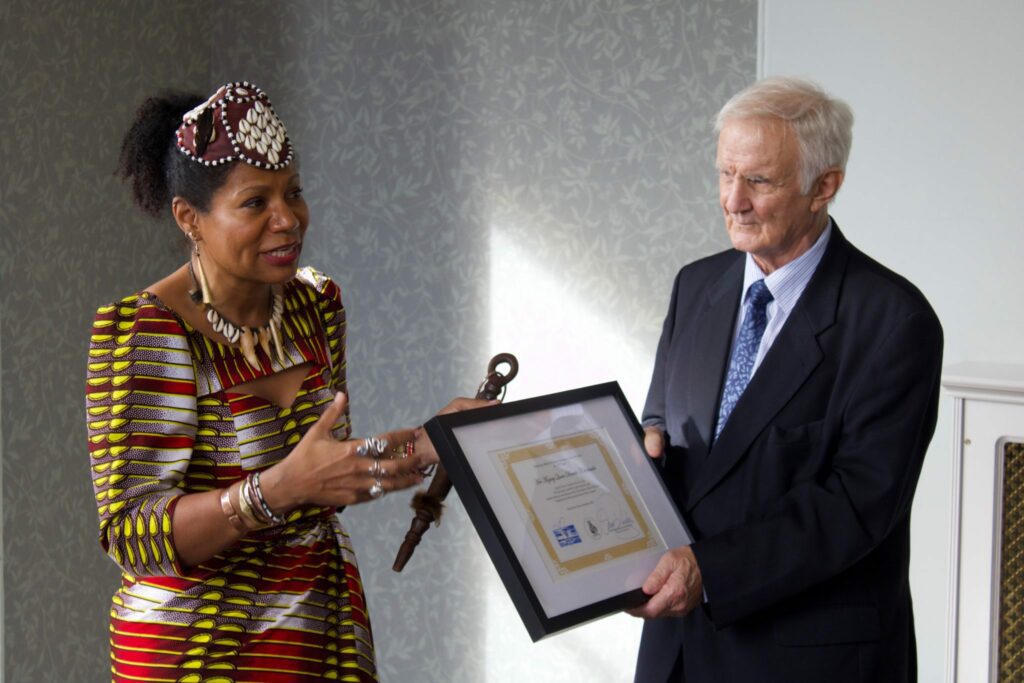 Sir Chris Marrow, who is a passionate environmentalist, was given a knighthood by Queen Diambi Kabatusuila of the (DRC) who travelled to Exeter two years ago to award him the special investiture at Exeter University for his services to Africa and the African people.
He continues to work on the removal of plastics from the Congo River, preventing invasive species from gaining a foothold, and to set up green ferry services.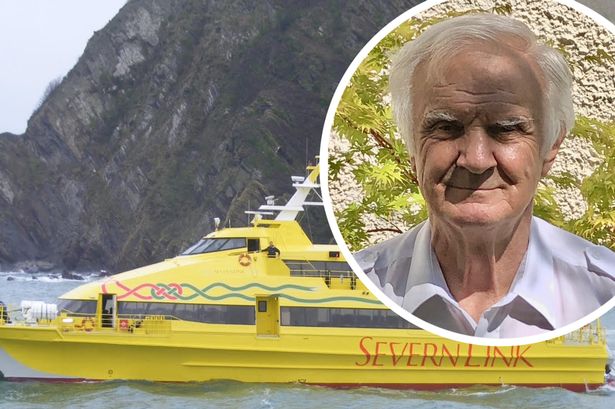 Meanwhile, Sir Chris has been a campaigner for a passenger ferry service between North Devon and Swansea for nearly two decades, and was the man who almost launched the service back in 2010, but was scuppered by the global financial crash.
His company, Severn Link, had bought two catamarans with the intention of launching a Swansea to Ilfracombe and a Cardiff to Minehead service.
Severn Link was in line for elements of public sector funding towards the venture, but the financial downturn, which struck in 2008, led to funding being withdrawn, said Sir Chris.
"We had bought two vessels, but had to sell them again, and they ended up in the Black Sea, and I lost all my savings."
"There is renewed interest in a ferry link and we completed some amazing market research that is still relevant now, he said.
"Any new link must be environmentally friendly, and I very much would like to take part in any discussions and support this Home Nations project."
Sir Chris added: "I've had a fantastic life, much of it on the water, and it has been a real adventure."
"I hope the book will entertain and educate and is already generating interest across the globe," he said.
The Cornish Viking is available online to purchase:
https://www.amazon.co.uk/Cornish-Viking-Rat-Race-Tide-ebook/dp/B0BVCX46JH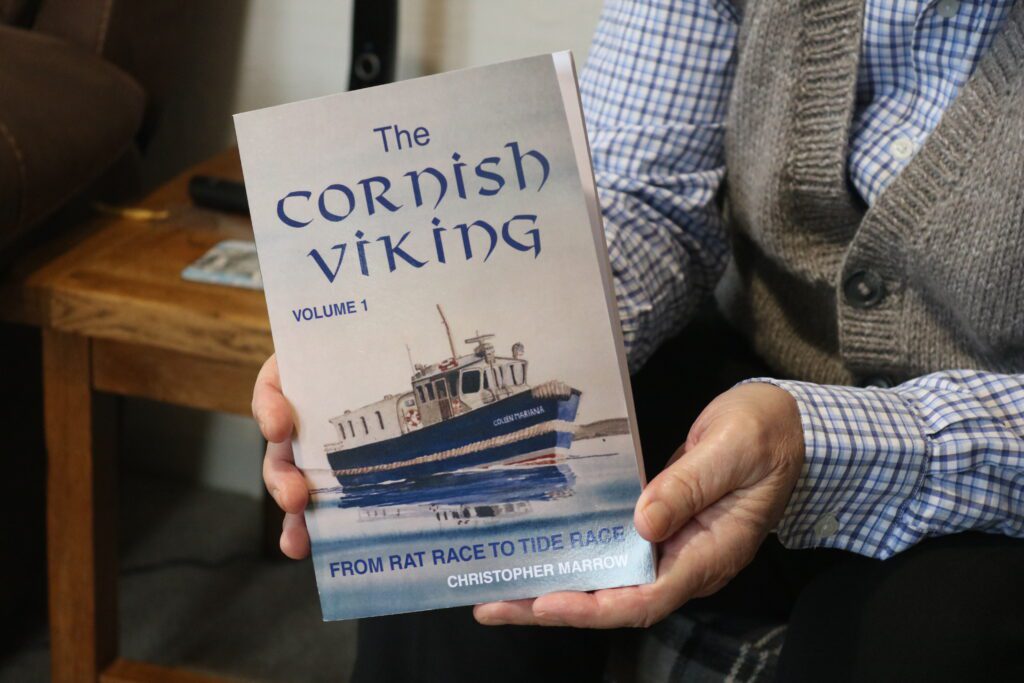 The Cornish Viking:
Volume 1: From Rat Race to Tide Race
This is the first volume of his autobiography like no other.
Fans of travel in remote places will be captivated by this book.
The series will move from this first volume in little-known Viking islands off the far north of the UK to subsequent ones in an African war zone, exploring a largely unknown African waterway, travel by canoe down a remote river in Central America.
Sir Chris has worked with the descendants of 'Mutiny on the Bounty' and running a fleet of ships on Lake Malawi.
Sir Chris is knighted by an African Queen for his work in Africa.
This first volume follows him through days on large ships and then getting trapped in the rat race of London.
With his family, he escapes to the Orkney and Shetland Islands and pioneers new ferry services.
The reader glimpses a rapidly dying culture in remote places that are bastions of eccentricity, he says.
There are larger than life characters, raging tides, wild weather and family life in stunning locations among warm people who are full of humour and erudition.
HOLD ON TIGHT, IT'S GOING TO BE A BUMPY RIDE