HMS Kent left Portsmouth on the 2nd March, and at anchor this morning in a calm Plymouth Sound.
HMS Kent is a Type 23 Duke class frigate of the Royal Navy, and getting ready for her (FOST) Fleet Operational Standards and Training. FOST is the training organisation responsible for ensuring that Royal Navy and Royal Fleet Auxilliary vessels are fit to join the operational fleet.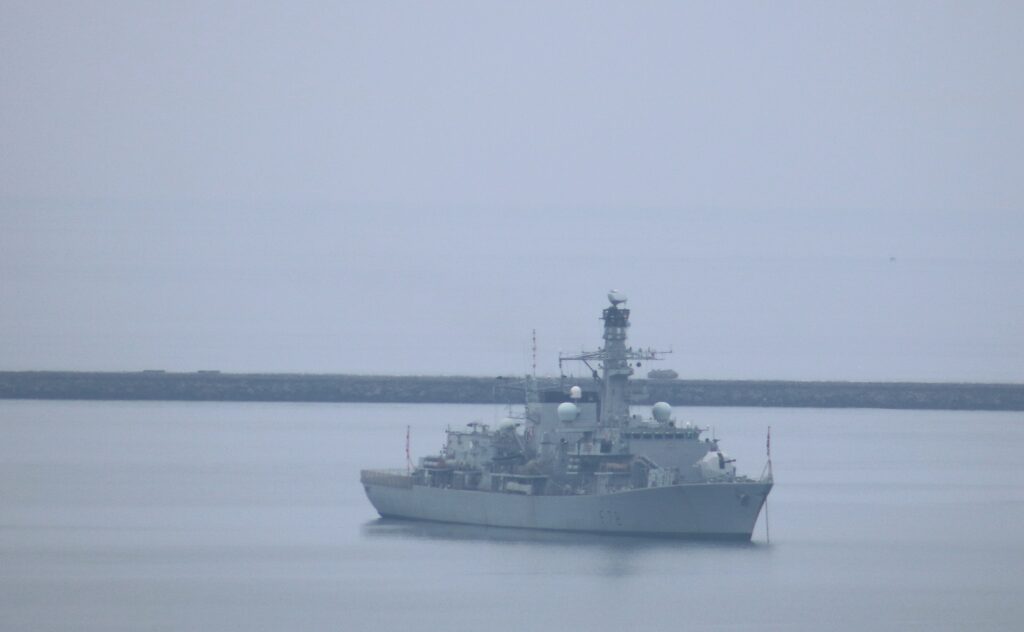 HMS Kent ship's company practicing its reactions to a Main Machinery Space Fire to ensure everyone on board knows what to do in the event, and all part of the ship's essential preparation for Operational Sea Training now starting.