Plymouth's bumper cruise season kicks off this weekend with the visit again of the MS Rotterdam, that drops anchor in the Sound on Sunday morning at 8am. 
You can see her entering the Breakwater live on our 24 hour webcam, and the first of a dozen cruise liners expected to visit the city this summer.
The MS Rotterdam is part of the Holland America Line, and Westward Shipping News captured her last visit in October 2022, celebrating 150th anniversary of the inaugural passenger liner the SS Rotterdam, that called in Plymouth in 1887 en-route from Rotterdam, Holland to New York.
That maiden voyage saw the cruise liner pick up additional passengers and mail in the Port – before setting off across the Atlantic. 
The huge MS Rotterdam is the biggest liner to have ever visited Plymouth so far, and expected to bring 2,600 passengers, and 1,000 crew, with city tourist bosses laying out the red carpet for the visitors.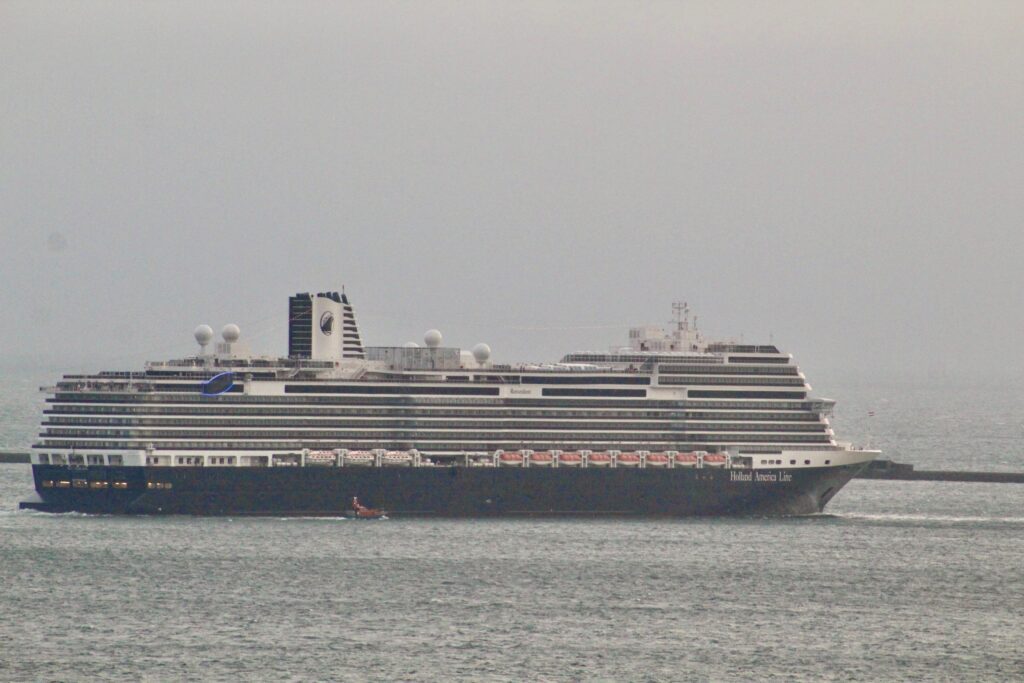 Destination Plymouth Chief Executive Amanda Lumley, said: "We have been working with the cruise sector since 2016, and it's about building relationships and selling destination Plymouth to the cruise operators, and also our city onshore handlers who will look after the visitors with excursions etc."
"Plymouth's visitor economy is worth over £337 million annually and are expecting 6,000 cruise visitors in 2023, with strong bookings for 2024," she said.