Saga Ocean Cruises' Spirit of Discovery arrived in wet & misty Plymouth Sound this morning on a nine-hour whistle stop visit to the city.
The cruise ship carries 987 passengers & 530 crew, and Plymouth's Tourist Chiefs, Port Bosses, and Shore Handlers will lay out the city's red carpet.
The boutique cruise vessel is on a five-day trip around the Western Maritime Ports that will end in Portsmouth on Coronation Day.
It as been a bumper season of cruise ship visitors to Plymouth so far including MS Rotterdam, and the Arctic Cruise Ship the Ocean Nova at Trinity Pier in Millbay.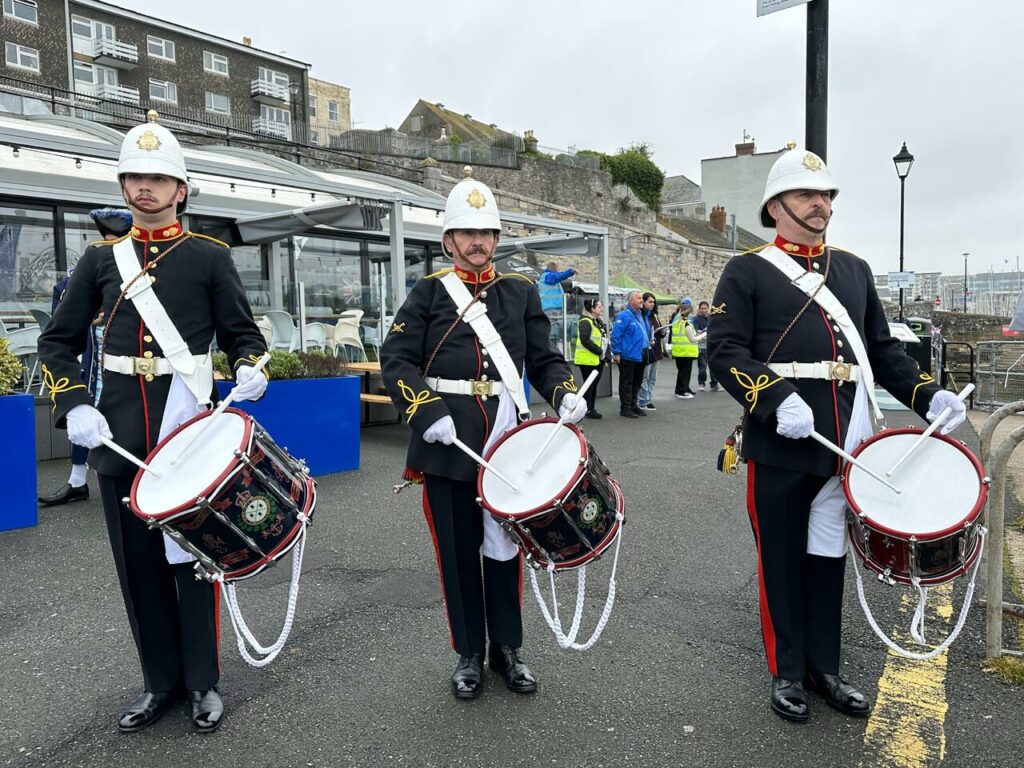 Plymouth is gaining an international reputation for its welcoming ceremonies for visiting cruise liners with HM Royal Marines greeting visitors from the Spirit of Discovery on the city's historic Barbican. (Picture courtesy of Glen Gardner).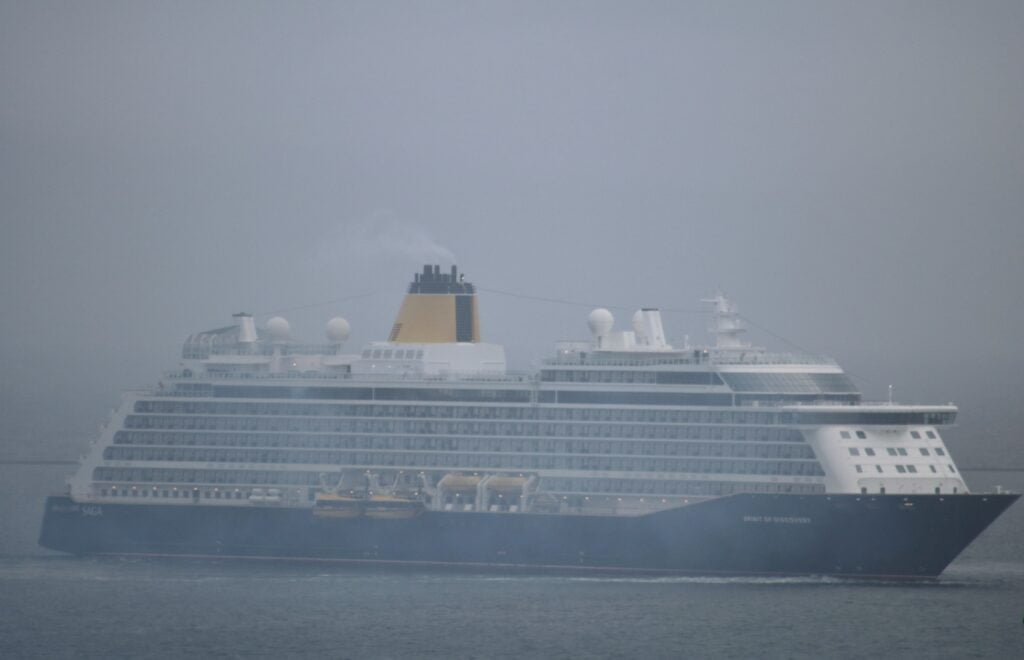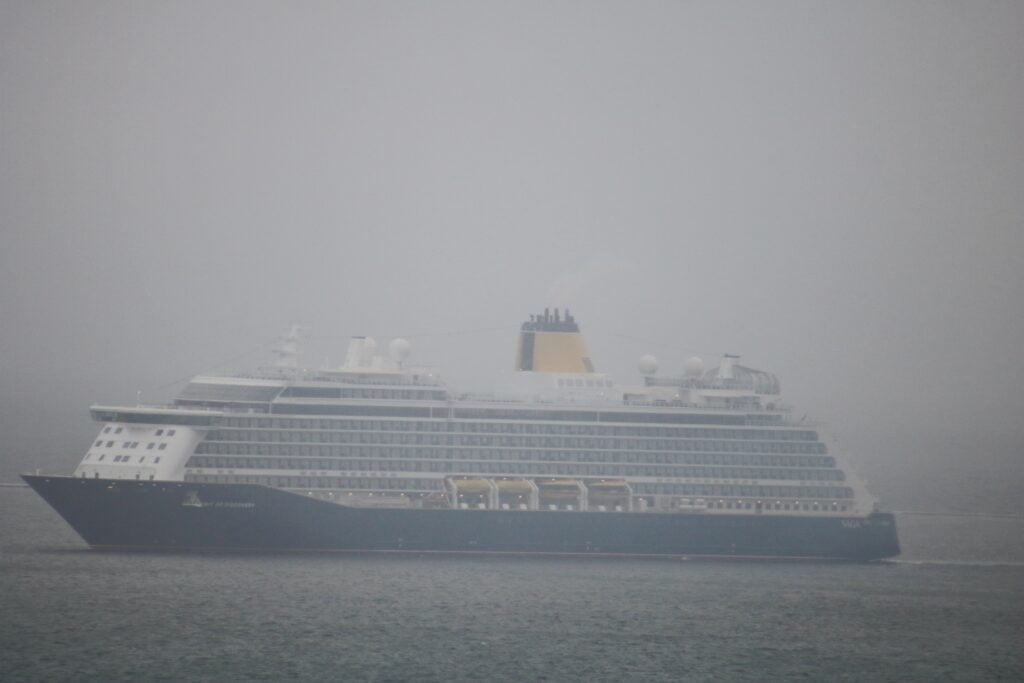 10 decks, with top class-restaurants, pools, lido, and now in the Sound for the next 9 hours
Our apologies for the Webcam interruption this morning and will soon be back LIVE.
Arriving at the Plymouth Breakwater where she'll be at anchor.